Hanon - Combined Patterns Variations
One essential skill for the creative modern-styles keyboard player could be described as "spotting a pattern and sticking with it". Like "picking up the ball and running with it" in sports.
Playing alternating Hanon exercise patterns up and down the keyboard is one such challenge. Here are some examples.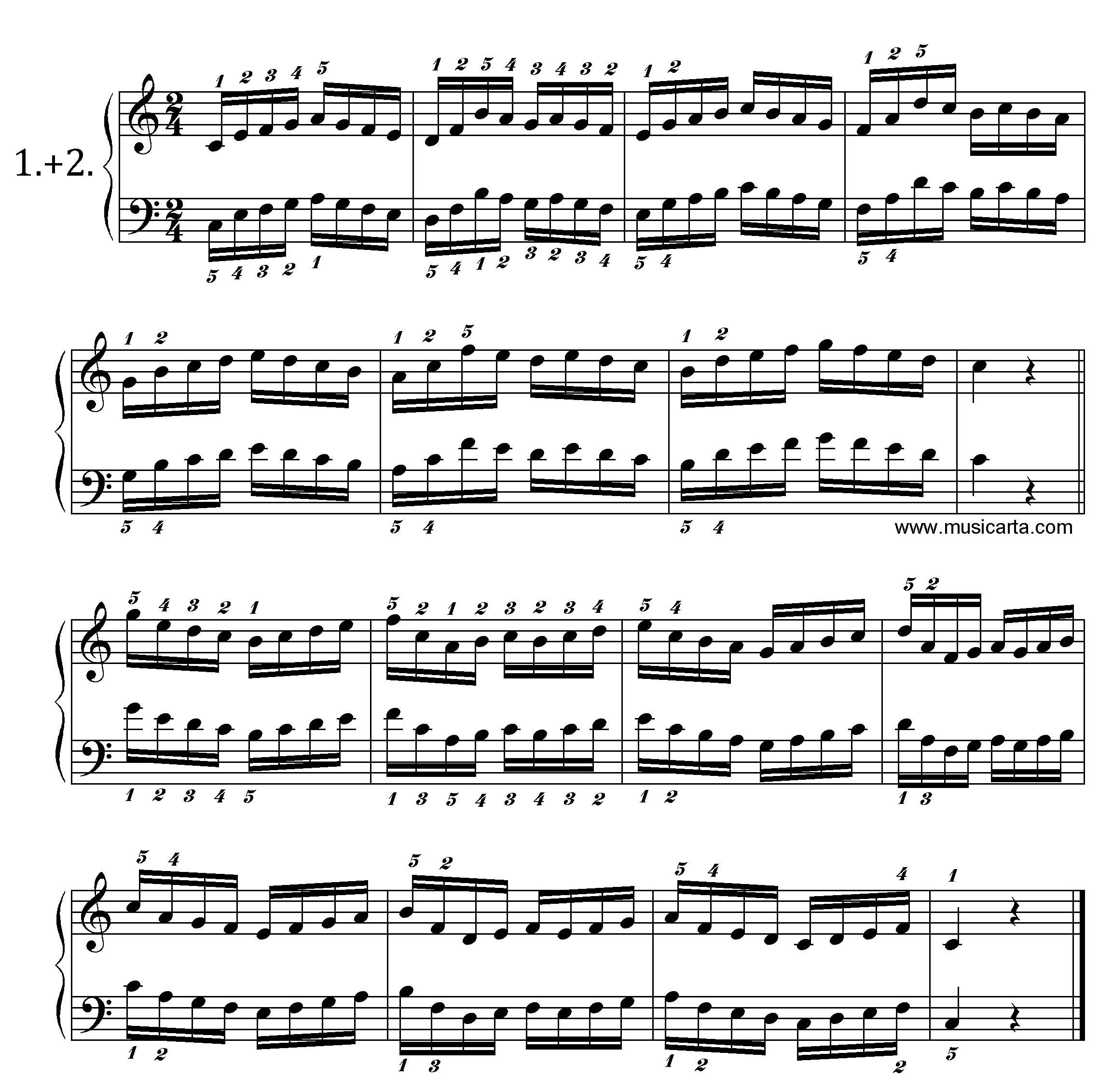 These are essentially exercises for alertness: maintaining concentration on what you're doing. Score yourself on how far you get without a mistake or any hesitation.

---

RAC NB: These MSs are not finished. Apply touch and phrasing templates before recording. MS for the remaining ex's is in Hanon Combined Patterns.
Not all adjacent pairs work together. Exercises 5 and 6 do not - try it and see!

Would any of these pairings sound more musical in the other order? For example, with a bar of No.9 first, then a bar of No.8?
Listen carefully as you try it out, and make up your own mind.

---
Also, looks for pairs simply on the basis of musicality. Here is a pairing from the remaining unused exercises.



Task yourself with deciding upon another, say, four pairings. Use any exercises, previously used or not.

That's seven - enough
Thanks for visiting MUSICARTA! Come again soon!