Hanon - Mind the Gap!
The original Hanon exercises for the most part follow the shape of the (right) hand and place the principal 'skip' (third) between the thumb and the index finger.
Melodies, however, and the general run of piano playing, have no reason to show such consideration.
Varying the Hanon No.1 pattern by moving the skip to between RH fingers 2 and 3, or 3 and 4 (and so on) soon shows how spoilt we have been, and offers a useful opportunity to prepare it for a greater variety of demands.
The original (Hanon No.1)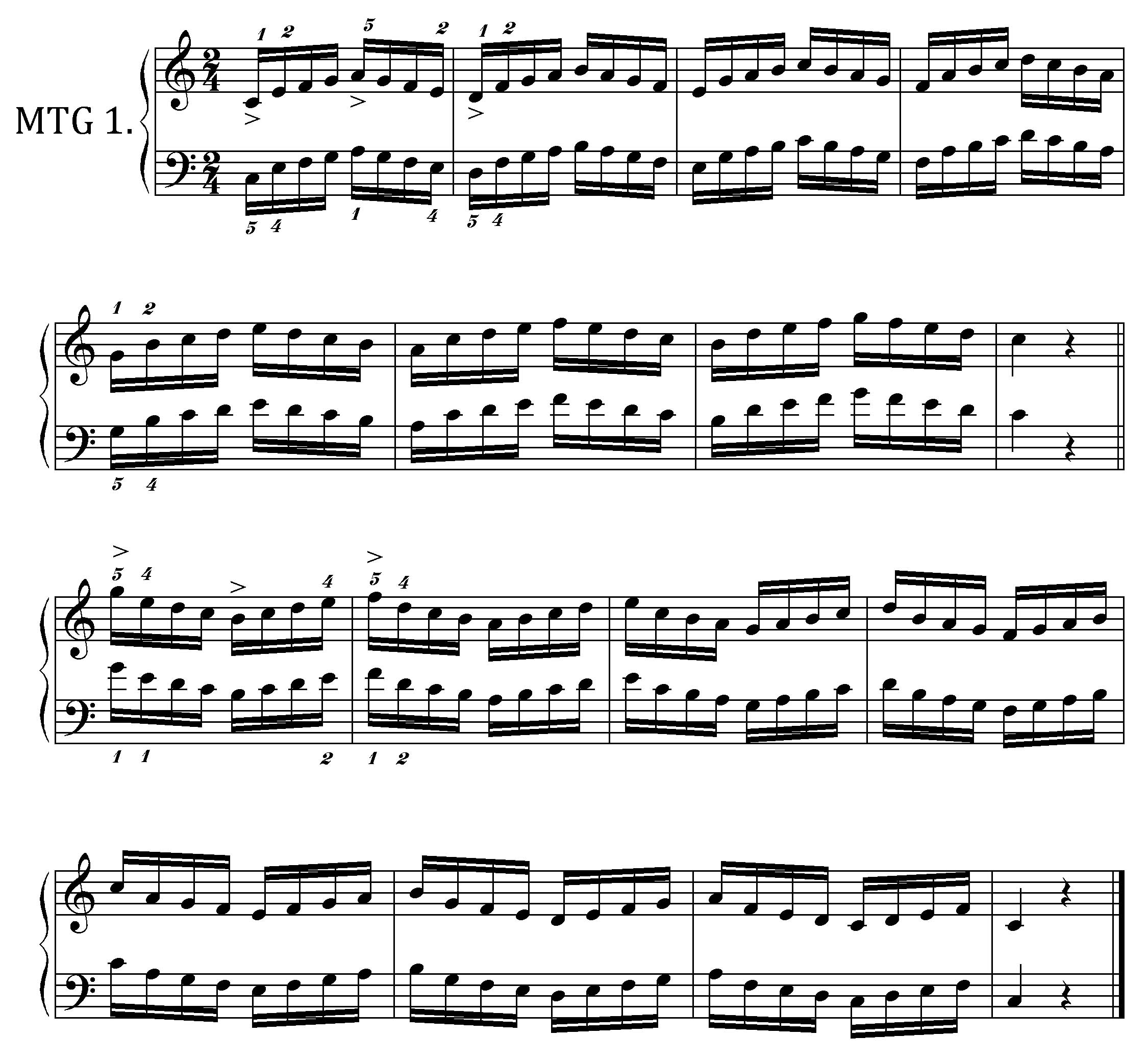 MTG 2 moves the gap to between RH2 and 3 (LH4 and 3).

MTG 3 moves the gap to between RH3 and 4 (LH3 and 2).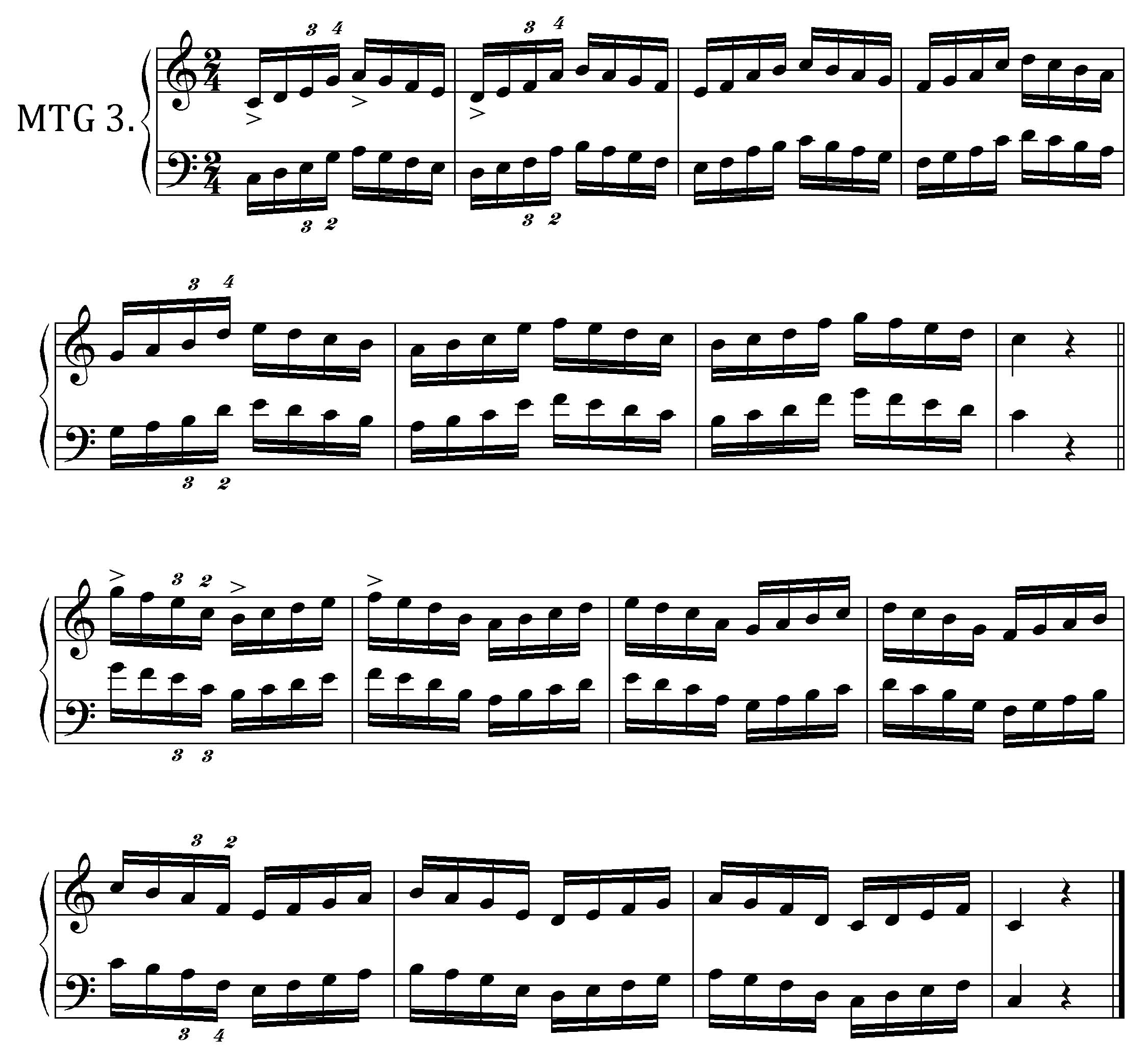 MTG 4 moves the gap to between RH4 and 5 (LH2 and 1) - the last possible variant.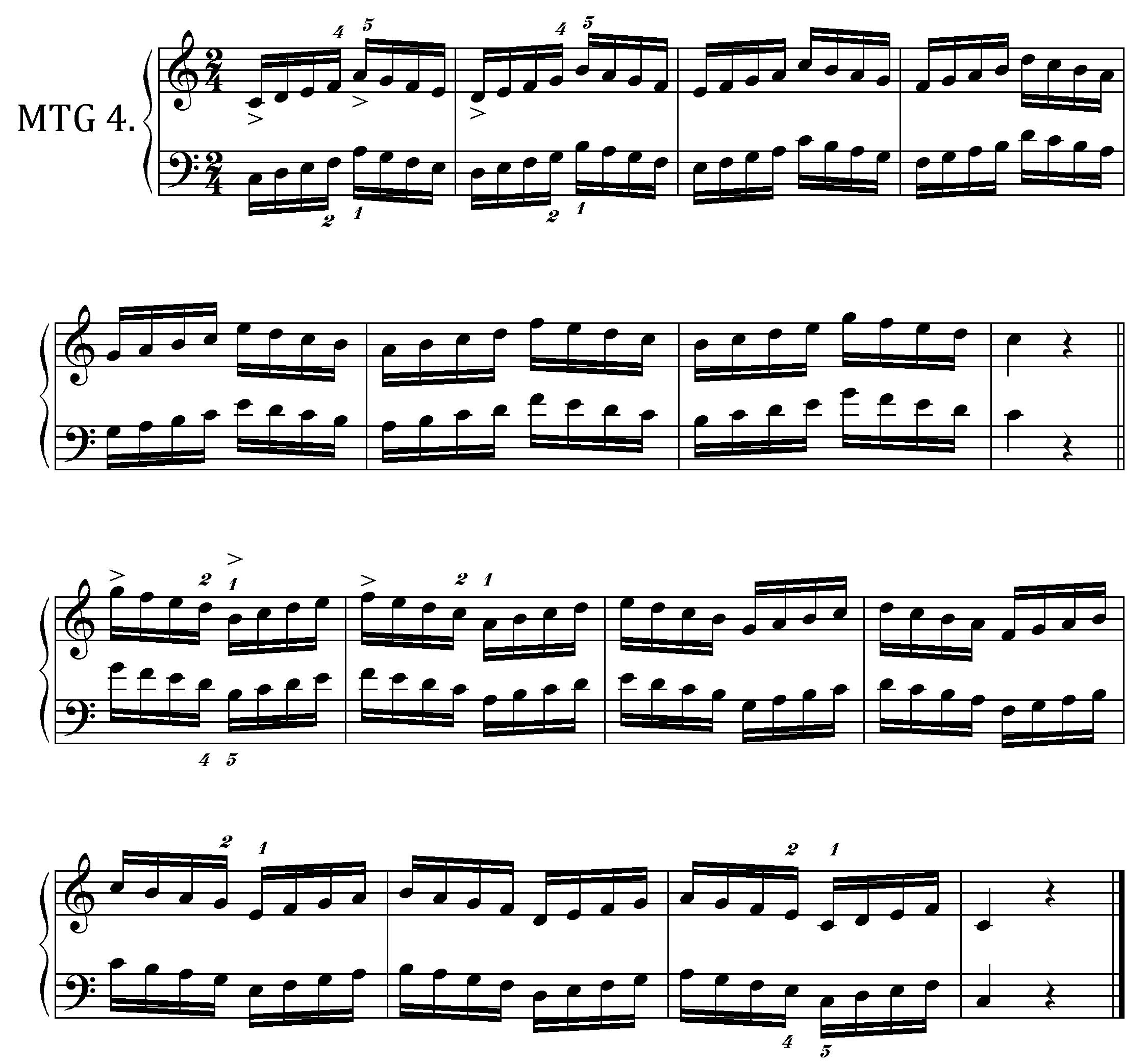 MTG 5 practices cycling through the variations - 1, 2, 3, 4, 1, 2, 3 ascending, and descending, the same order with the left hand leading.
Here, you really feel the stretch in different parts of the hand.

Intense exercises dughh
The following exercises for the moving gap series - with held thumbs and extra repetitions - make heavy demands on the hand and should be treated with caution.
The held thumb flattens and widens the hand and causes the fingers to move straight up and down like pistons. Watch out for excess strain in the palm of the hand and in the forearm.
The technique however, once it comes naturally and easily, is invaluable in satisfying the combined chord-tone-plus-melody role demanded of the right hand in both classical and popular music styles.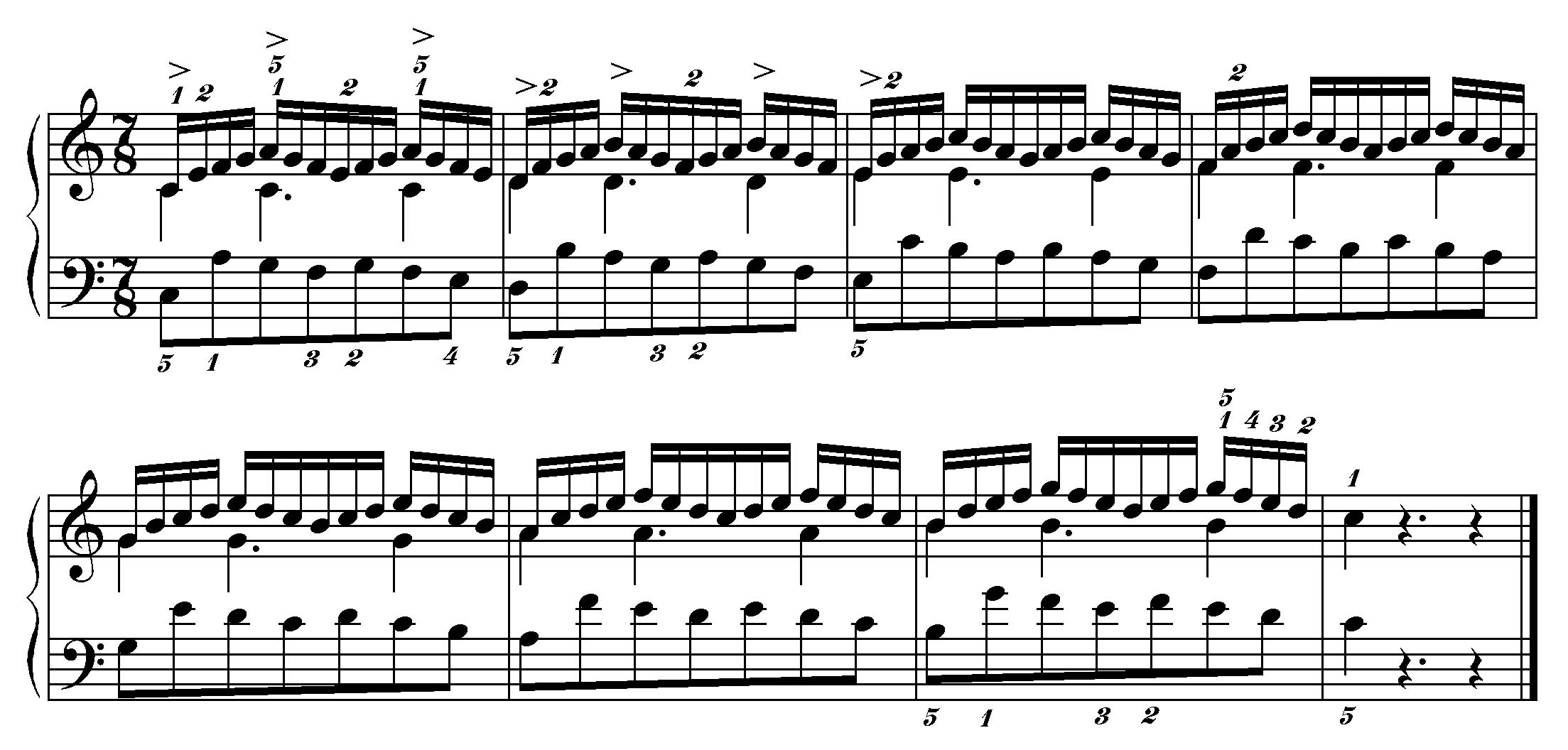 In practice, the thumb is not held for the full duration shown - in fact, it has to release before playing again.
Something like the following is more likely: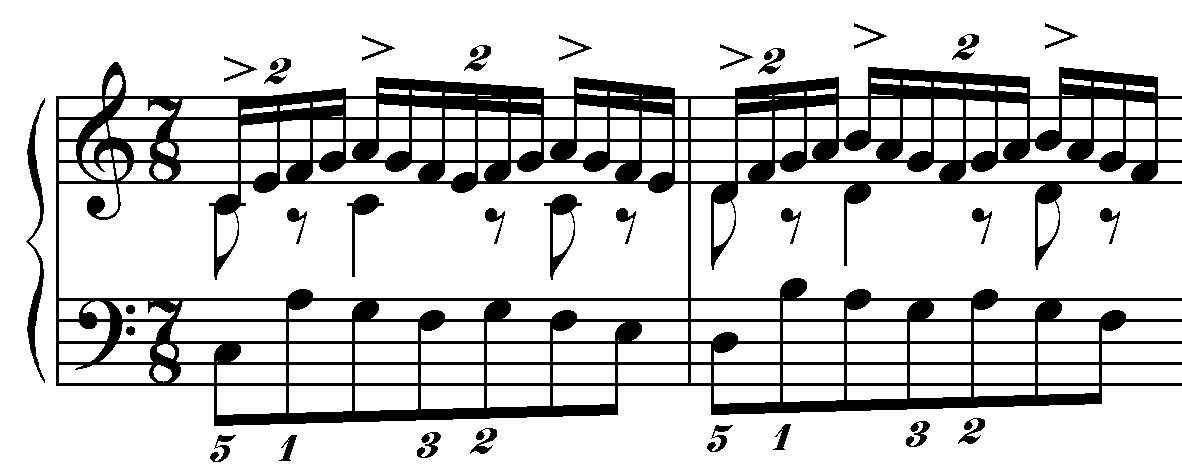 Gap between RH2 and 3.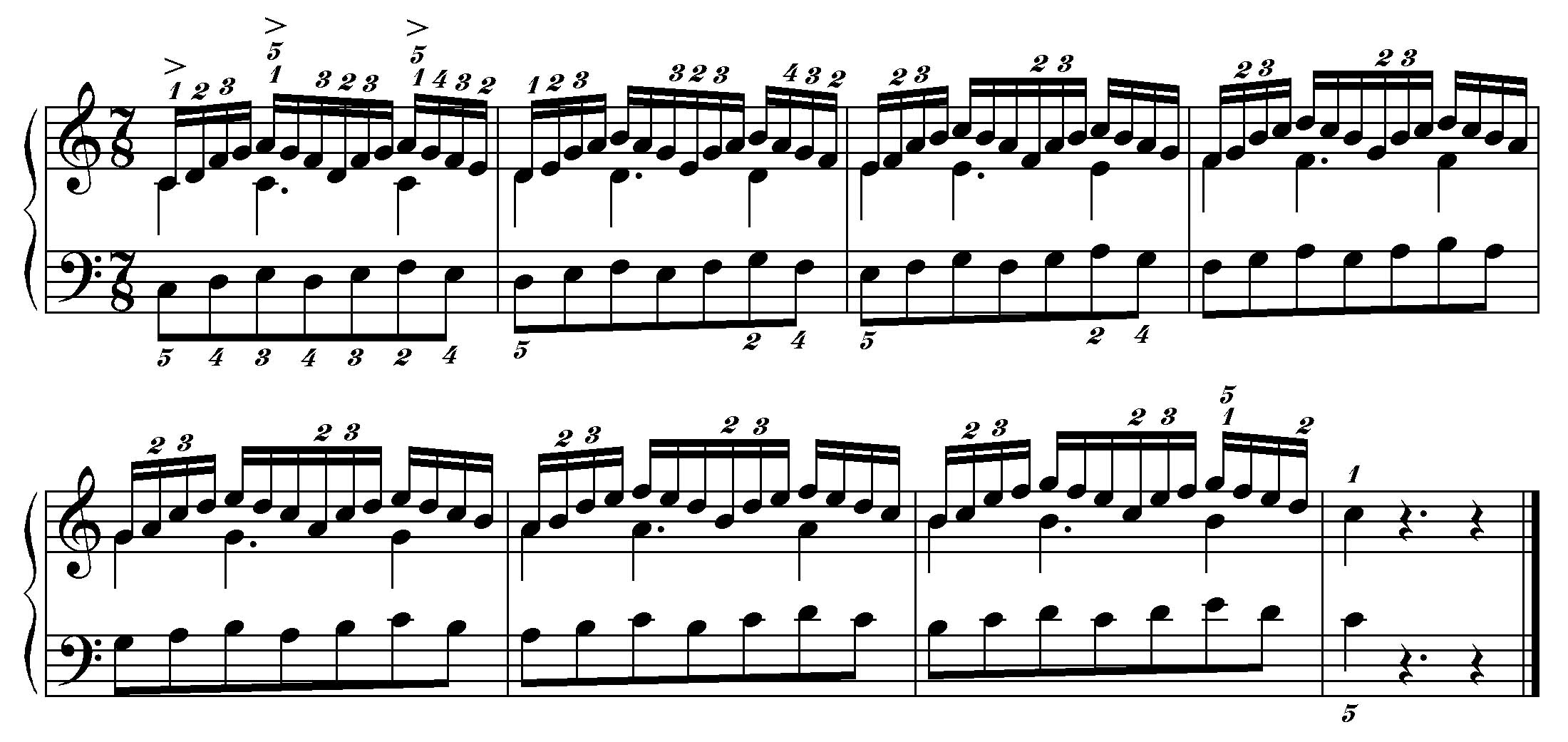 The left hand is just 'ambling around'. Realistically, most pianists will not need to practice the left hand the same way as the right.
 Gap between RH3 and 4.
Take the opportunity to put a little expression in the left hand. NB RAC TO DO

 Gap between RH4 and 5.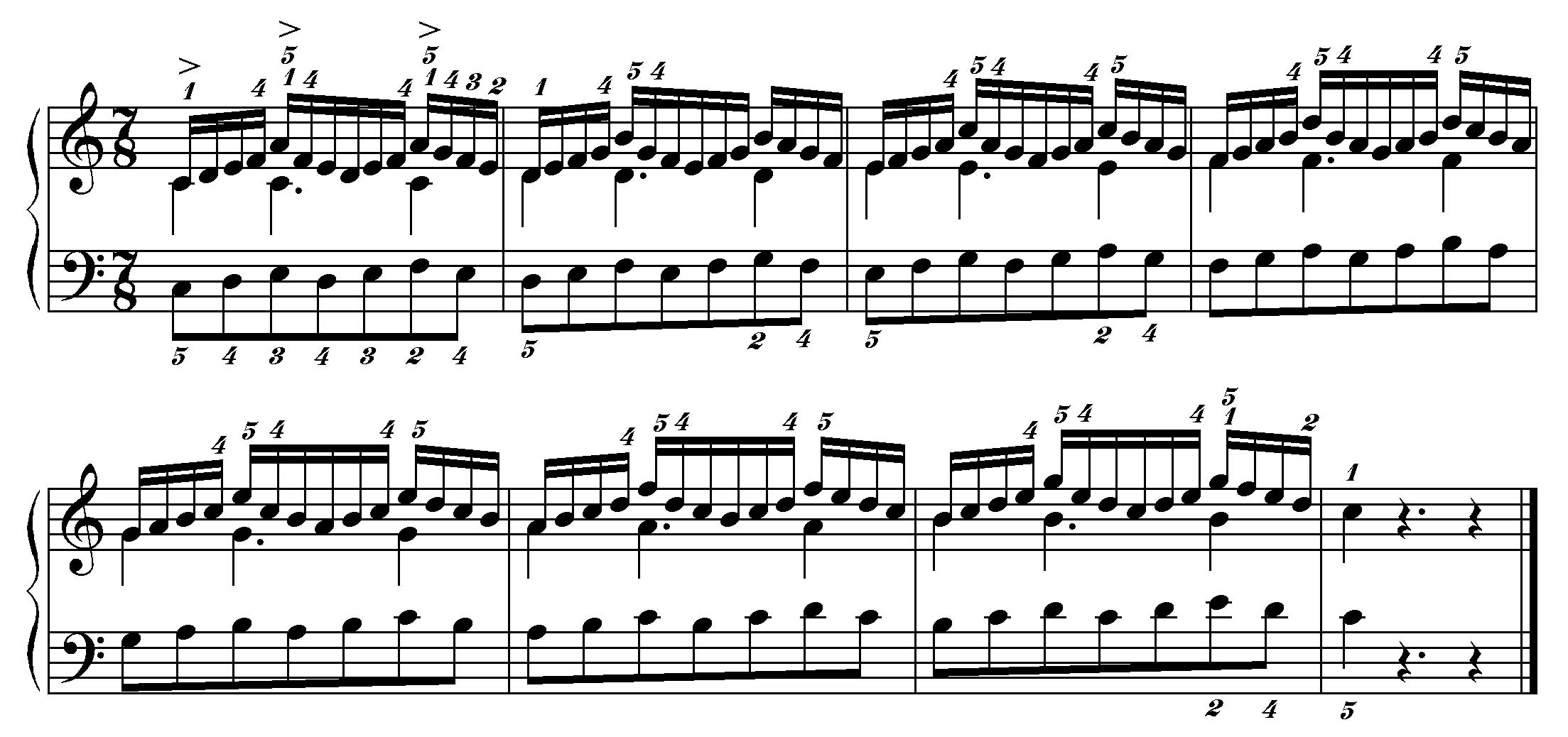 Be aware of tension in your hand and forearm and rest or move on to other, less demanding exercises. Don't exhaust yourself in technical practice: save some strength and enthusiasm for your repertoire!

Thanks for visiting MUSICARTA! Come again soon!