Hanon - Spreading the Hand
The Hanon exercises does not put much demand on the hand as far as spreading the fingers goes, but can easily be adapted to do so.
In these exercises, the hands cover a seventh span, by incorporating two 'skips' (thirds) instead of the original one.
The series starts with the easiest variant (for the right hand): skips between RH1 and 2, and 2 and 3. (The most-separated fingers are indicated.)

Right hand finger 3 then falls to give skips between RH1 and 2, and 3 and 4, and so on until the skips are between RH3 and 4, and 4 and 5 - the most demanding position (for the right hand).
Habituate your hand to the five possible configurations with this preparatory exercise.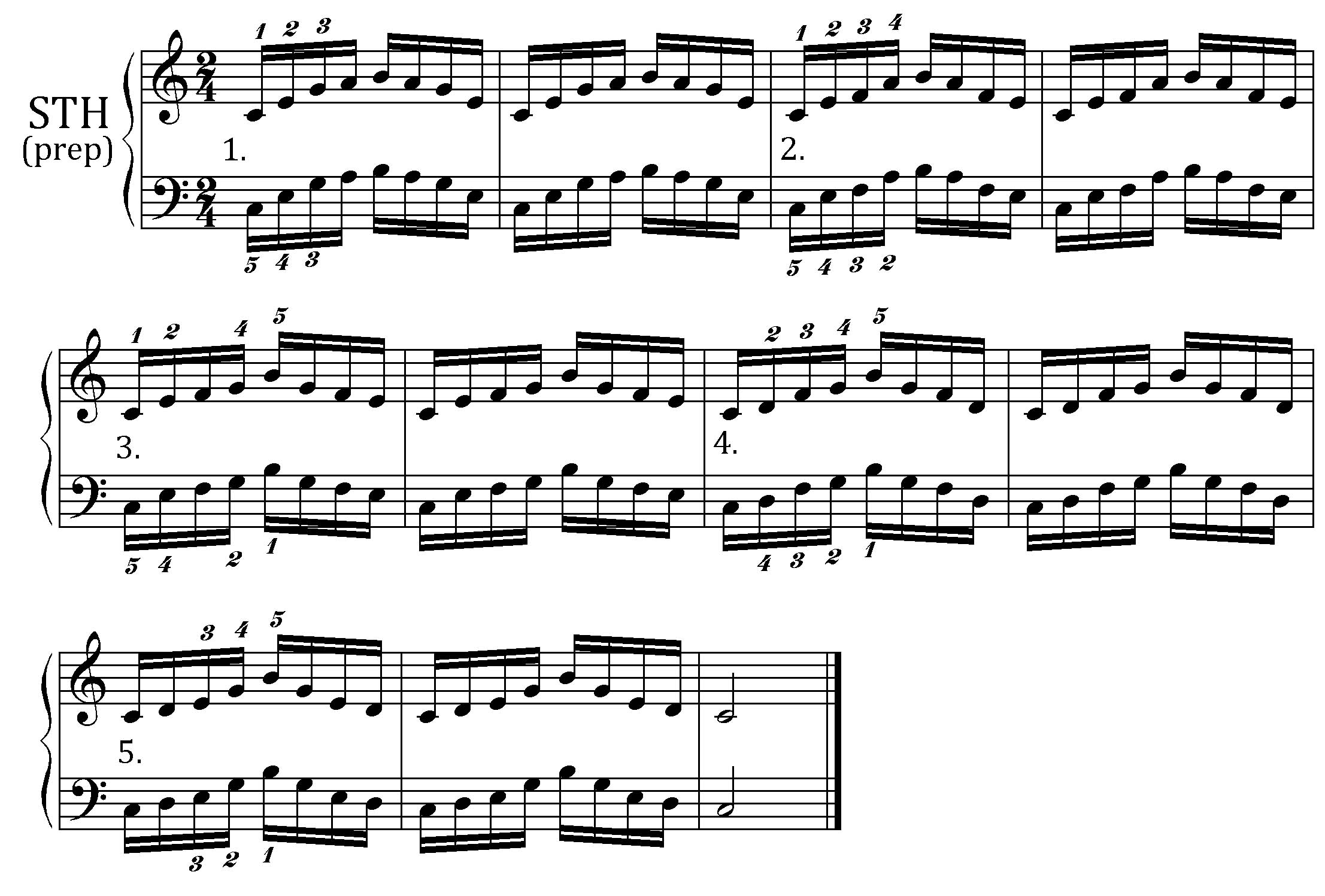 Here are the individual exercises.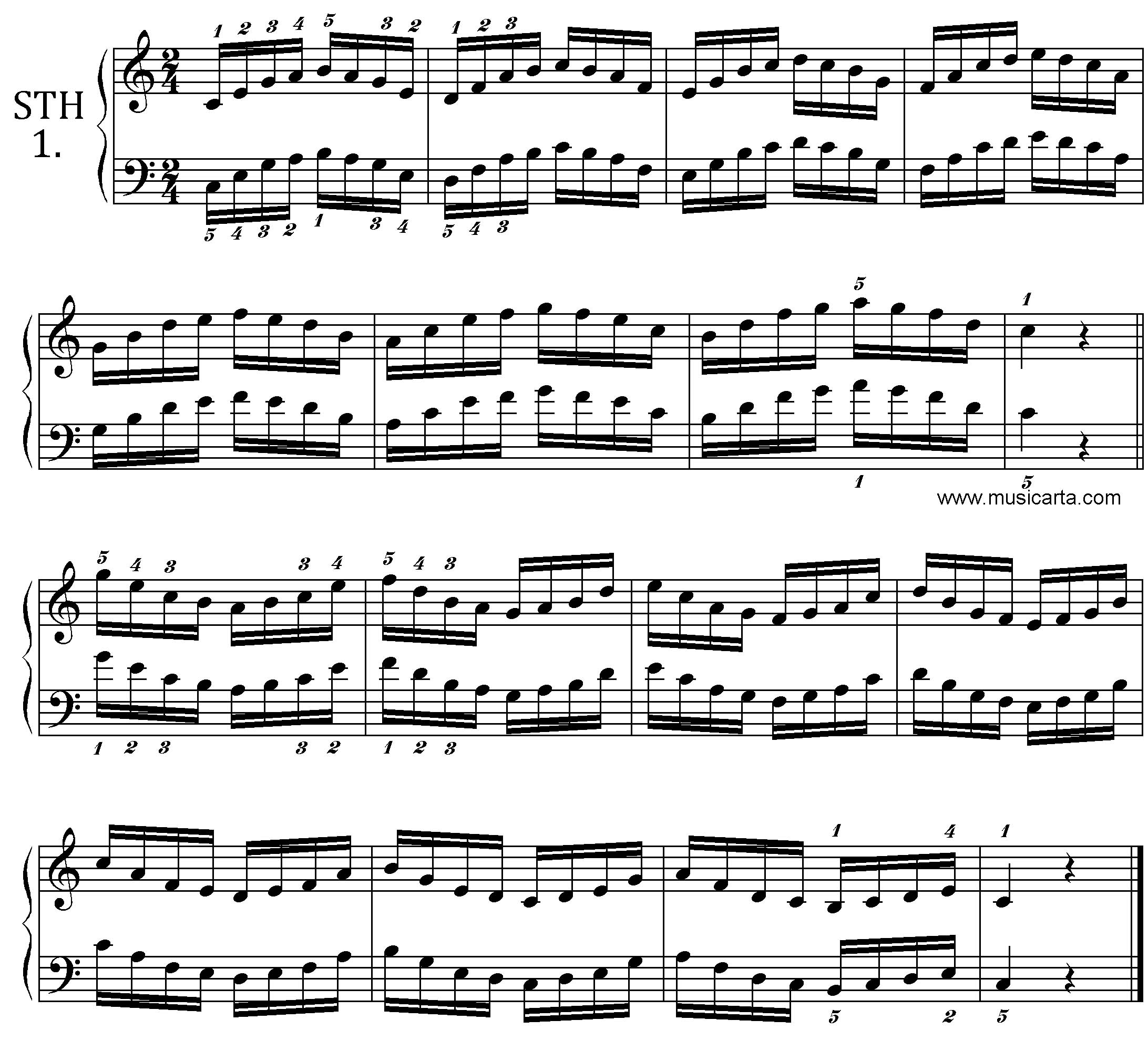 This is the held-thumb intense-practice variant. Approach with caution.
Note that the second bar in the left hand is different to the other left hand bars.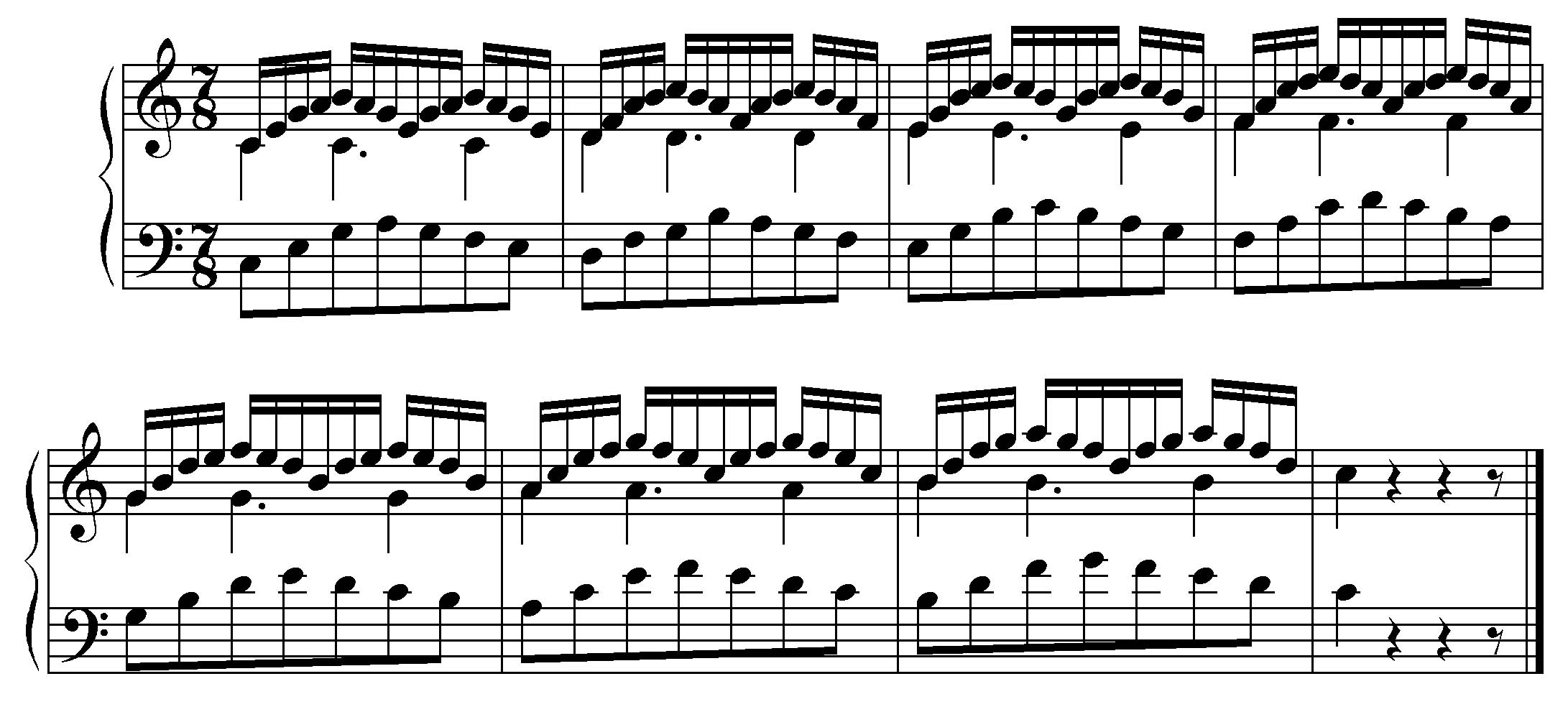 RAC NB Where's the LH fingering? Do we want that indent?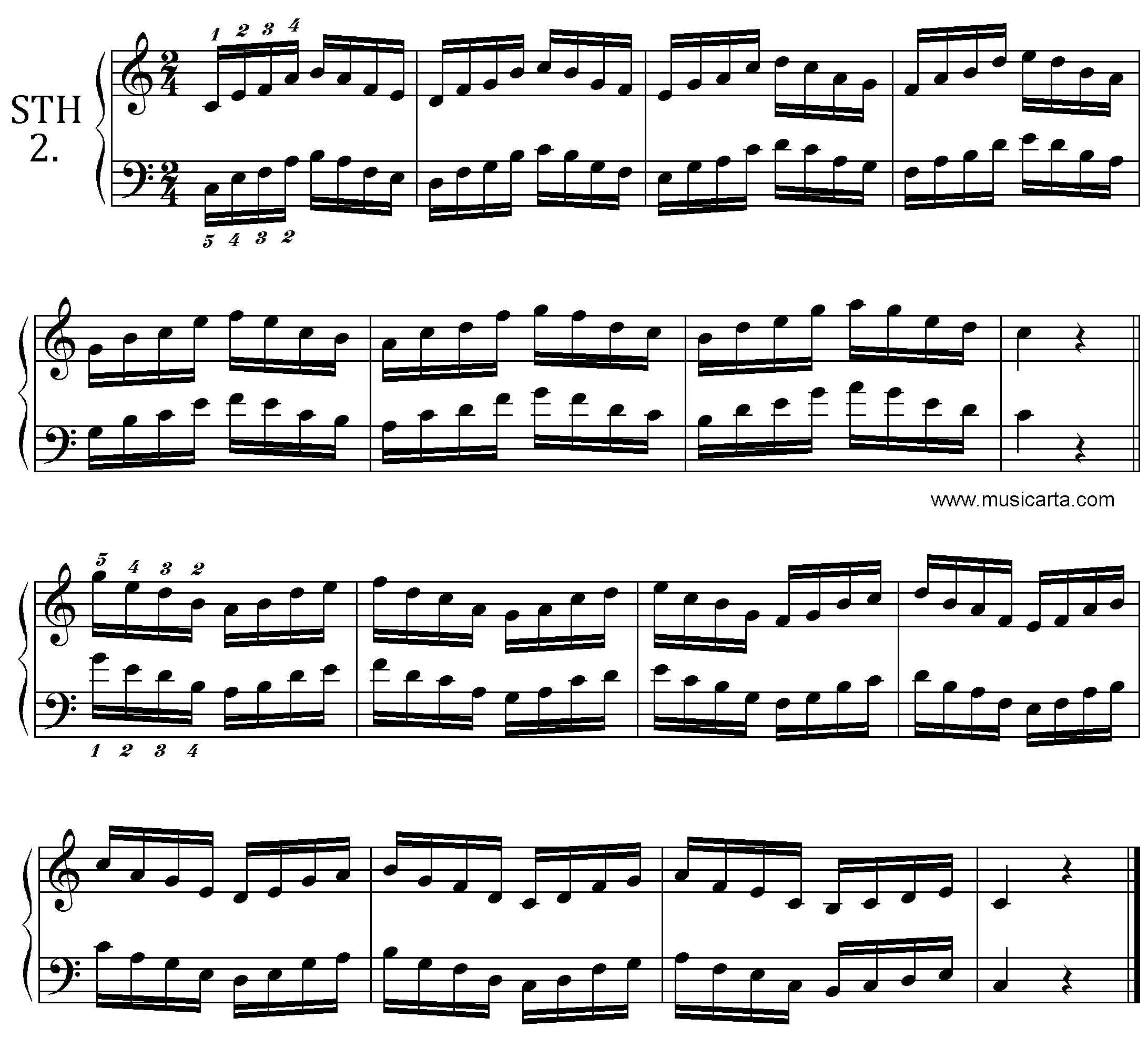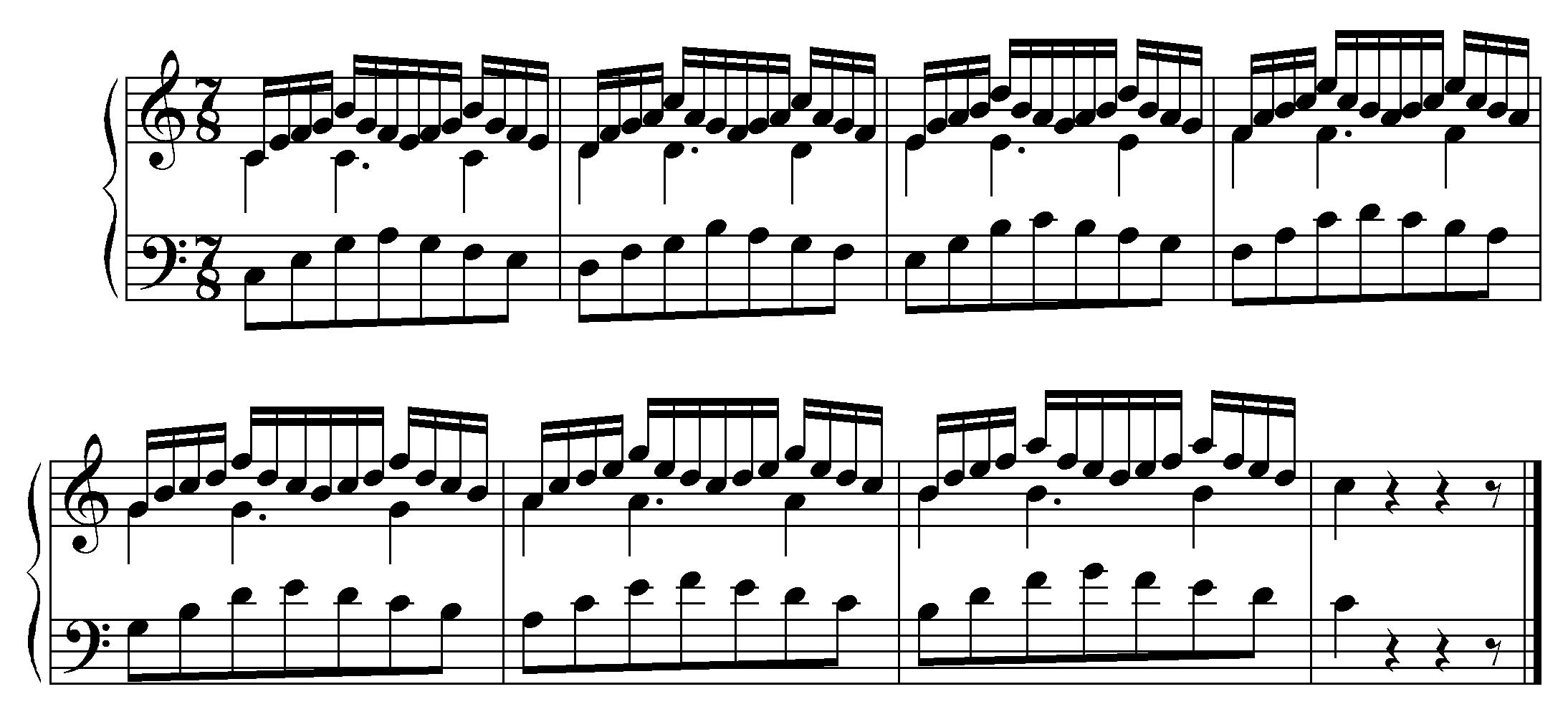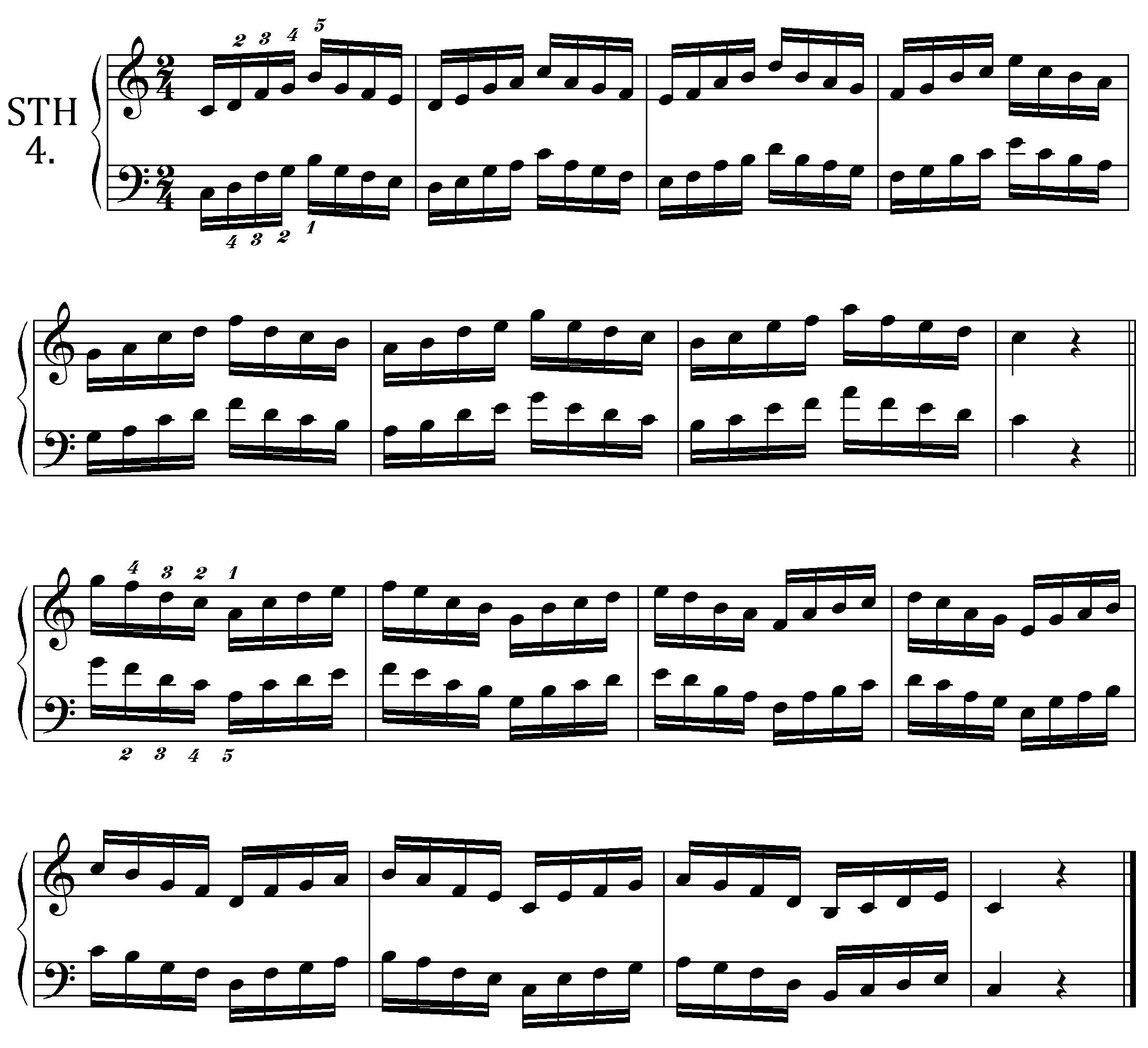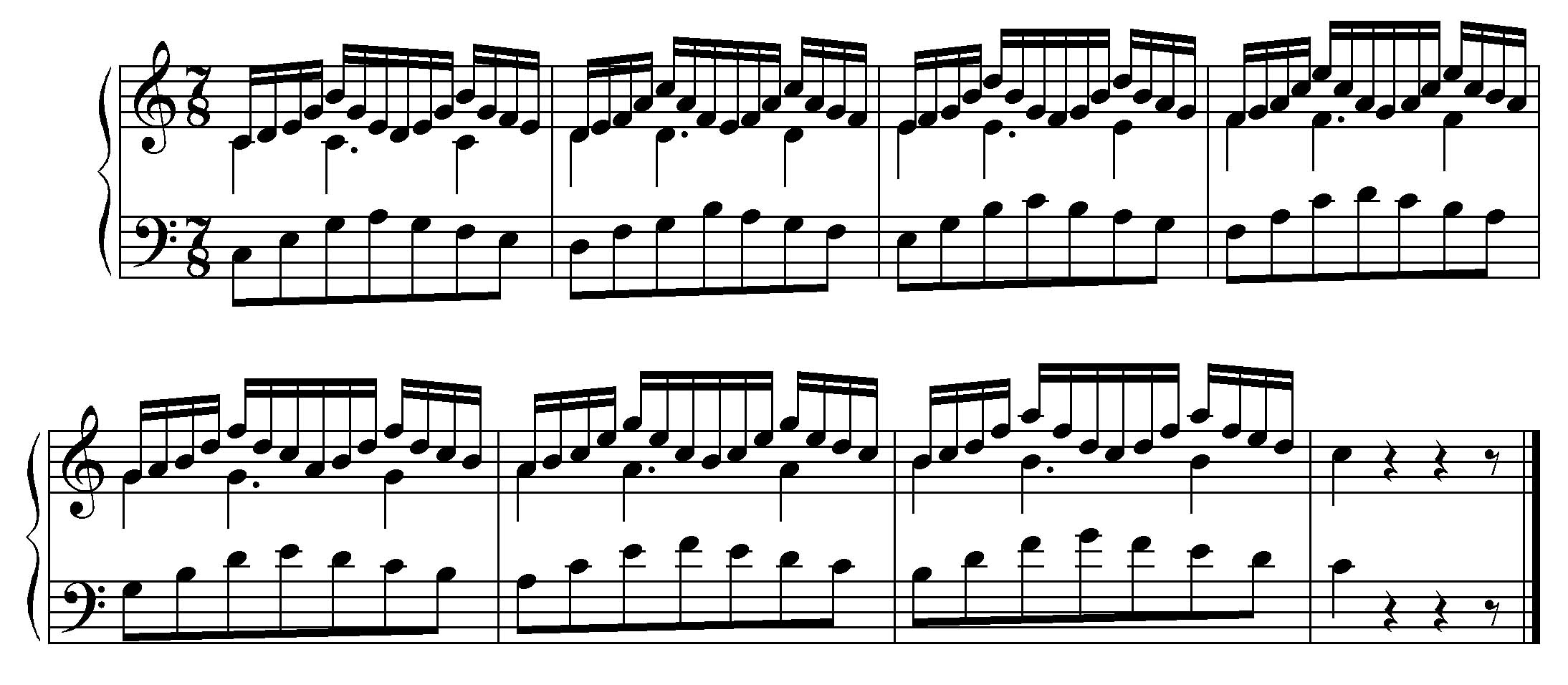 Here are the combined intensive held-thumb practice patterns. Note that there are two left hand patterns - one for RH patterns 1 and 5, and one for RH patterns 2,, 3 and 4.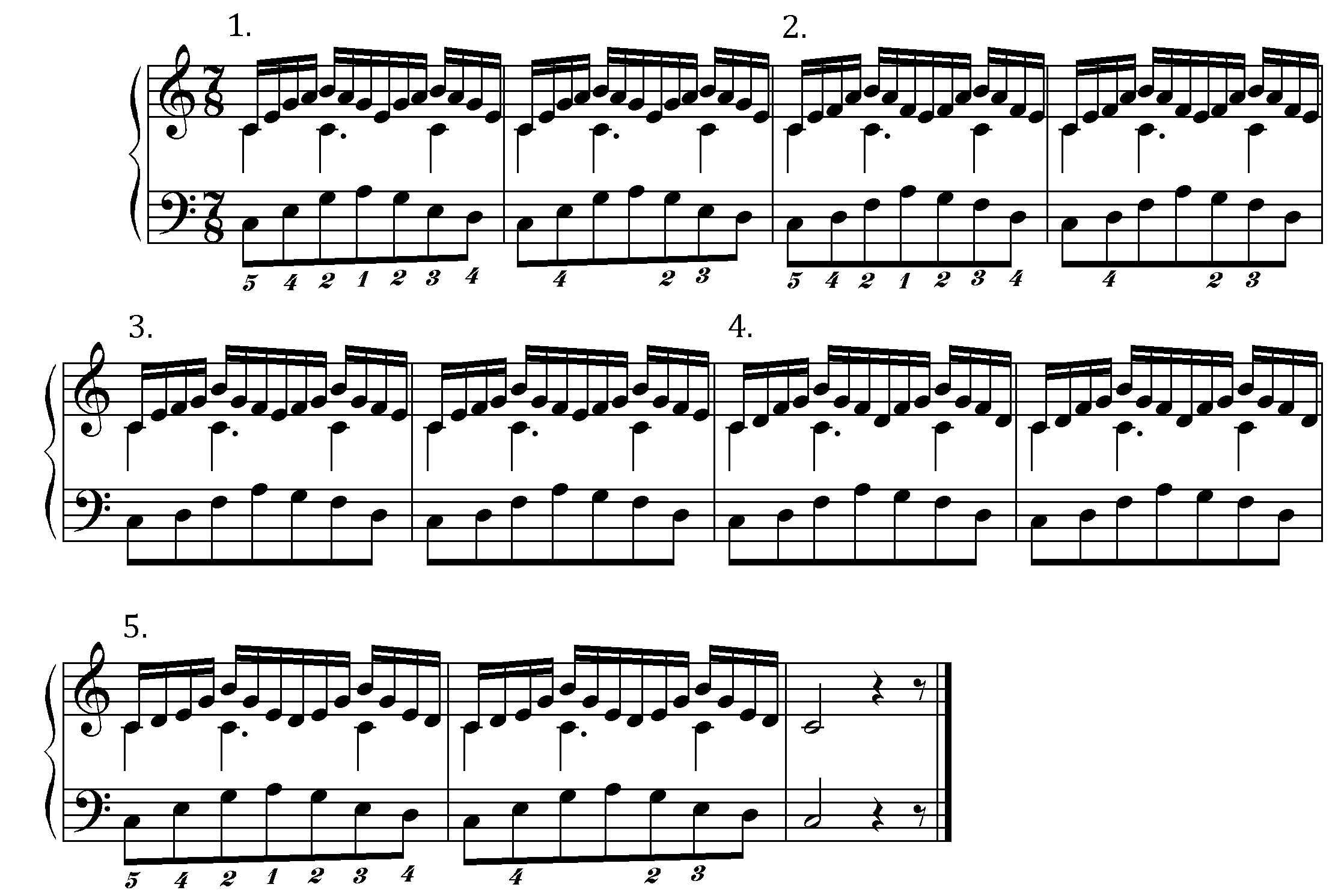 Thanks for visiting MUSICARTA! Come again soon!