Scale-tone Practice Patterns in E, 15-07-15

Apologies, Musicarta Patrons! This page is a disgrace!

This is a sub-page of Scale-tone Practice Patterns (home). Go back if you have not already worked through all previous pages.

STPP in E, 15-07-15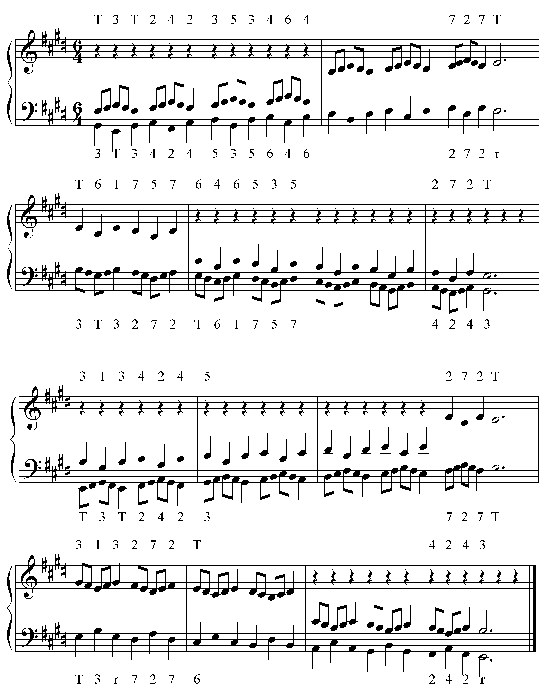 Practice and read the scale-tone mark-up until you can see the pattern, then play in A and B flat (or any other key of your choice).

---
Variations
You should aim to move as quickly as possible to being able to make up variations on patterns like these.
Here's a rhythmic variation.
The left hand/bass has to change to avoid a lot of 'bald'-sounding unisons (hands playing the same note).
See how quickly you can 'get' the pattern and break away from the notes.
Transpose the new pattern into two other keys of your choice.

---
Like what you're seeing? Check out Musicarta Patreon - a new way to learn!

Spread the love! Could someone you know enjoy Musicarta?

THE MUSICARTA BEAT & RHYTHM WORKBOOK

At last! An effective approach to keyboard rhythm & syncopation skills. Learn more!
Also on Musicarta Patreon - only $5.00 a month!