Musicarta is going Twitch! ETA - Tuesday 13th June.
Bookmark keyboardcomposing and watch this space!
Patreon MUSICARTA Premium
The Musicarta Songbook
Page One
Traditional Melodies with Progressive Arrangements
The Musicarta Songbook on Musicarta Patreon Tier One hosts the videos, MS and teaching notes for the traditional songs and melodies on the Mister Musicarta YouTube playlist.
We are pleased to offer Musicarta Patreons for download, the Musicarta Songbook ZIP folder, containing the all music and the midi files (to play on Synthesia, etc).

Skye Boat Song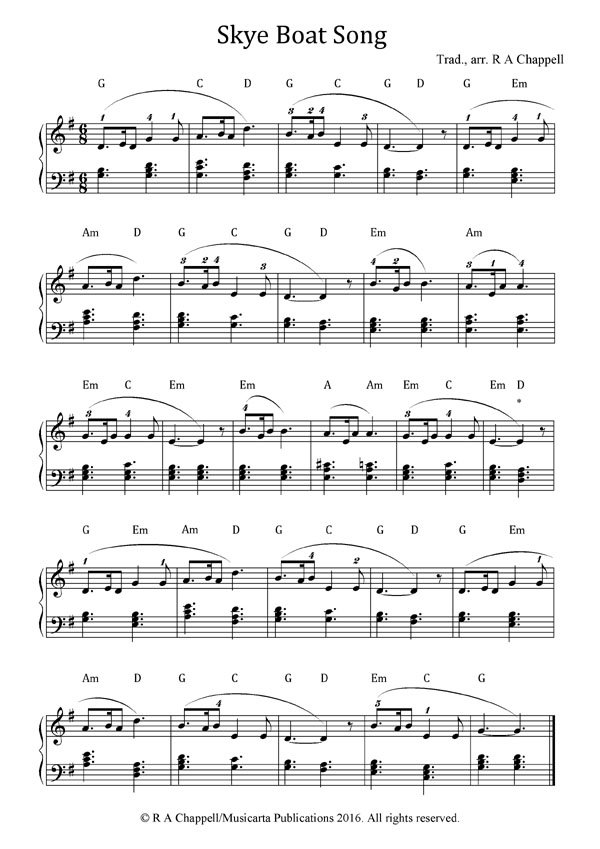 An arrangement with broken left hand chords.

Here's an audio file for aural work. Listen to it until you 'see' the performance and learn to play the piece from memory.

Download the Musicarta Songbook folder here.

---
Camptown Races

A simple introductory version.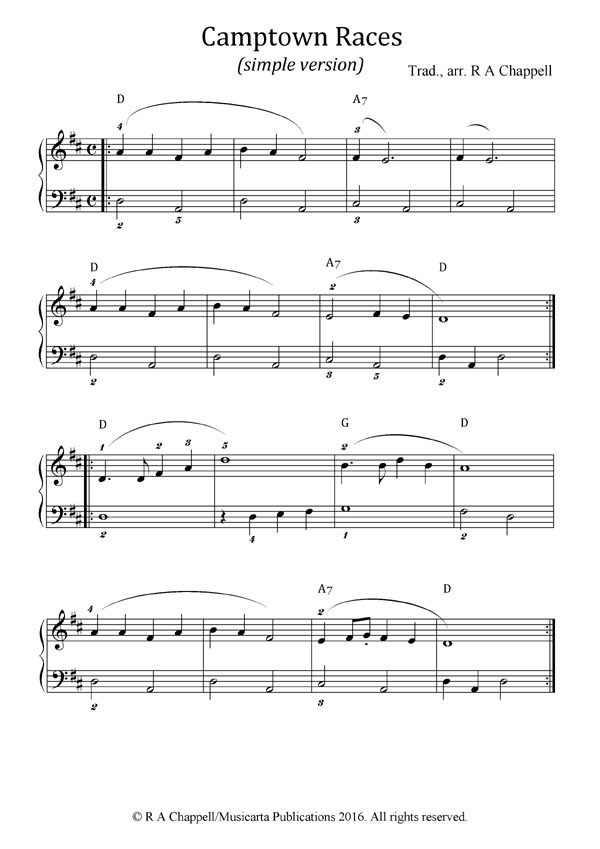 Here's a reference audio file. Learn the simple version by memory before you tackle the developed version.
In the developed version, the left hand is filled out and the melody is developed and syncopated.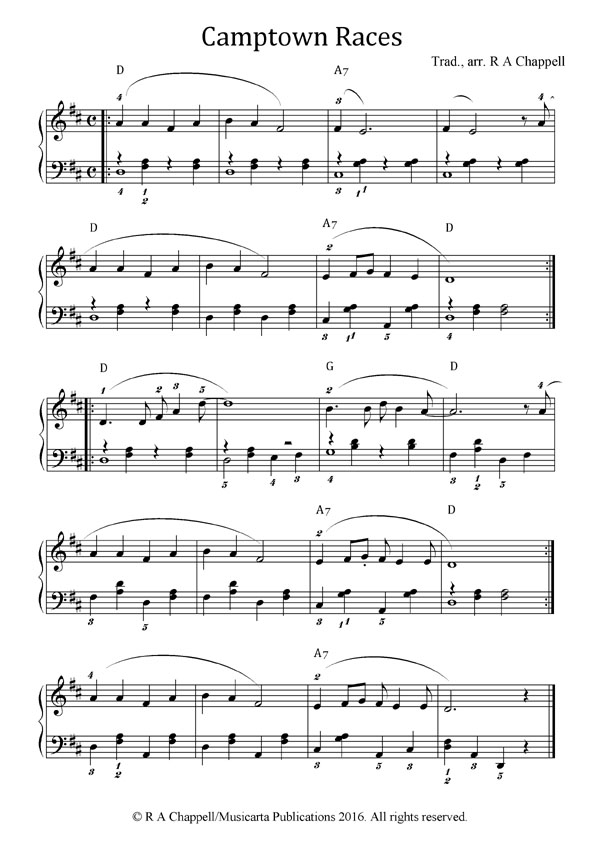 Here's a practice-speed MidiPiano performance of the full version. Just watching this version five or six times straight through will help your learning immensely. Split your attention and read the music through at the same time.

Here's the up-to-speed performance audio.

---
Plaisir D'Amour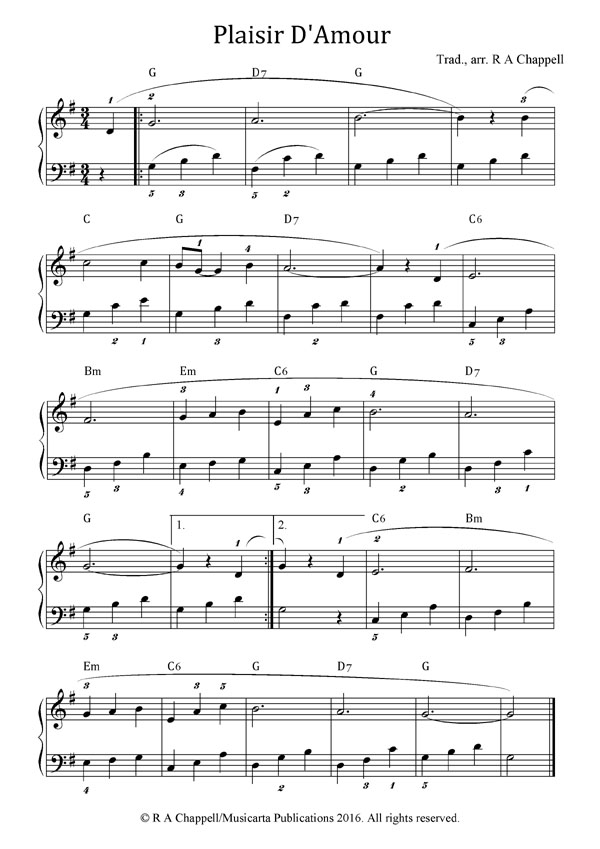 The MMYT video uses a combination of the simple arrangement above and the more complicated accompaniment in the MS that follows.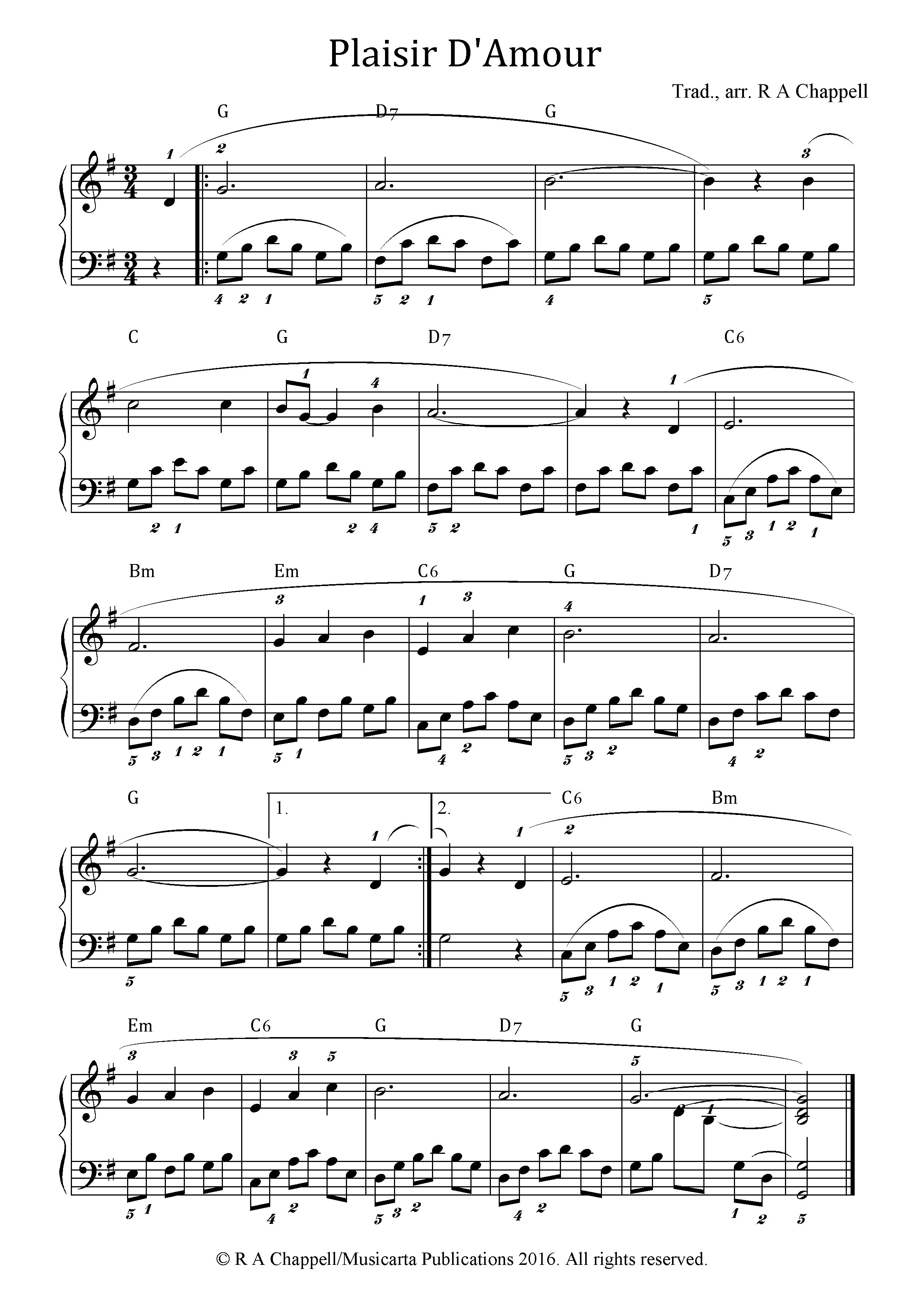 Here's a reference audio performance.

---
On Page Two: Frere Jacques, Sally Gardens and Snake Dance Diary 24-02-20. Click through right here!