Hanon Exercises 1 to 5
On these web pages, the exercises are split up five per page, with a 'jump-to' block at the top of the page for ease and speed of navigation and a by-page navigation block in the right-hand column (top).
Here is the full music (MS) for Exercise One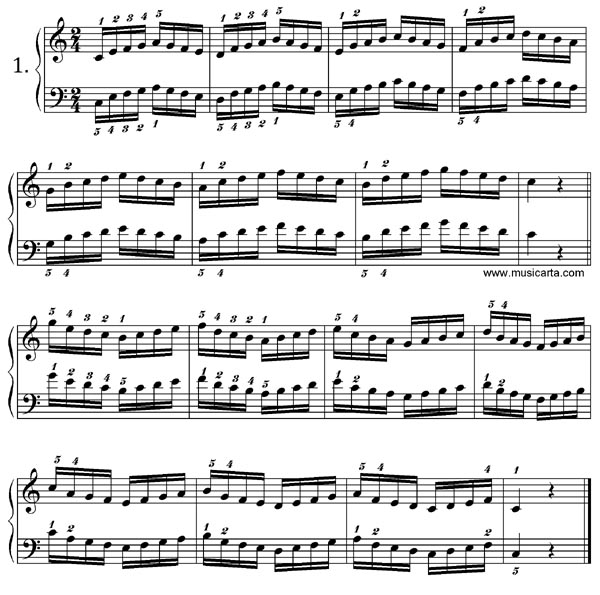 This is the 'contour diagram'.


  Shorthand MS
Using shorthand MS (="manuscript" - the written-out music) will take your mind off "the dots" and help you focus on your playing.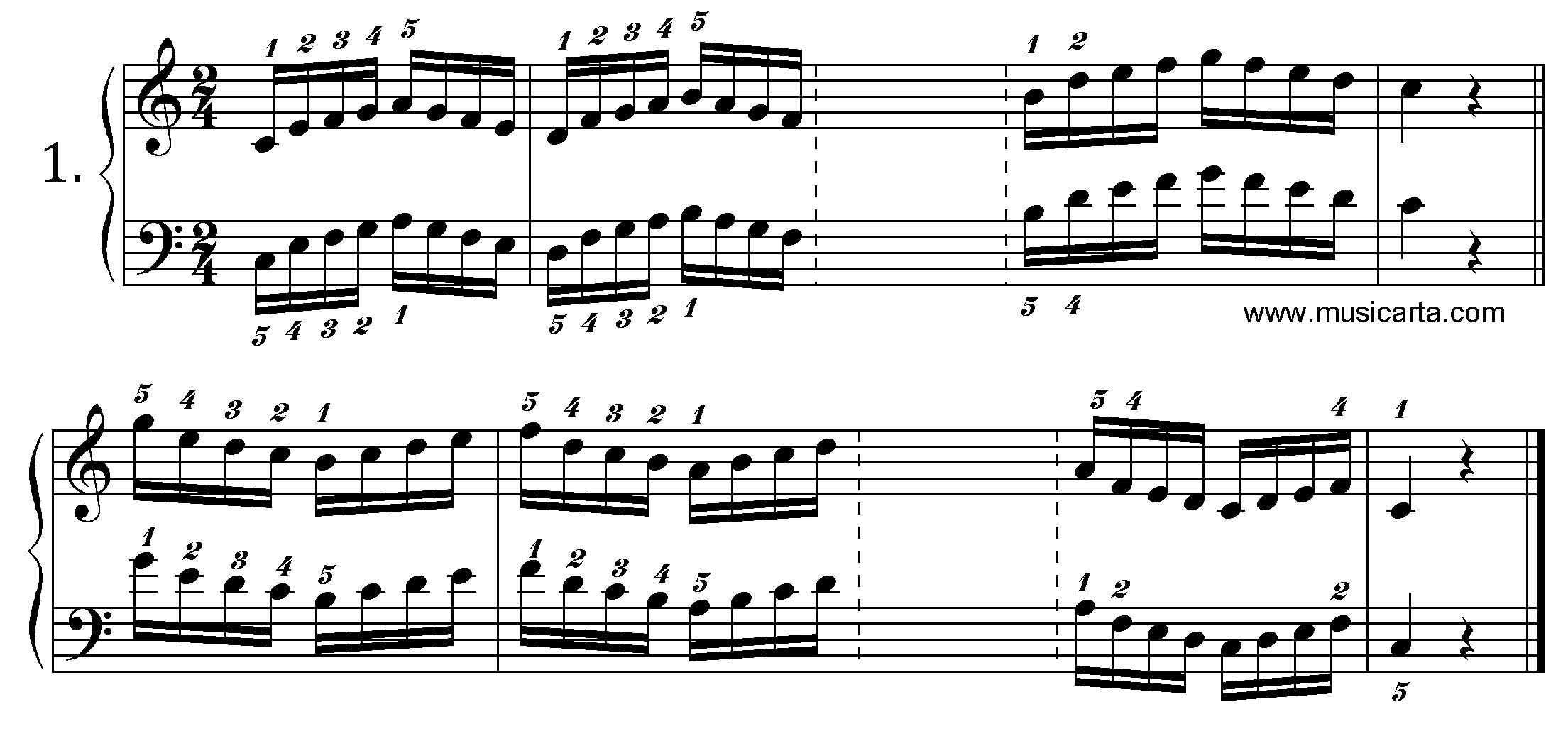 Variation

Try a variation using the beat map on the right to liven up your performance.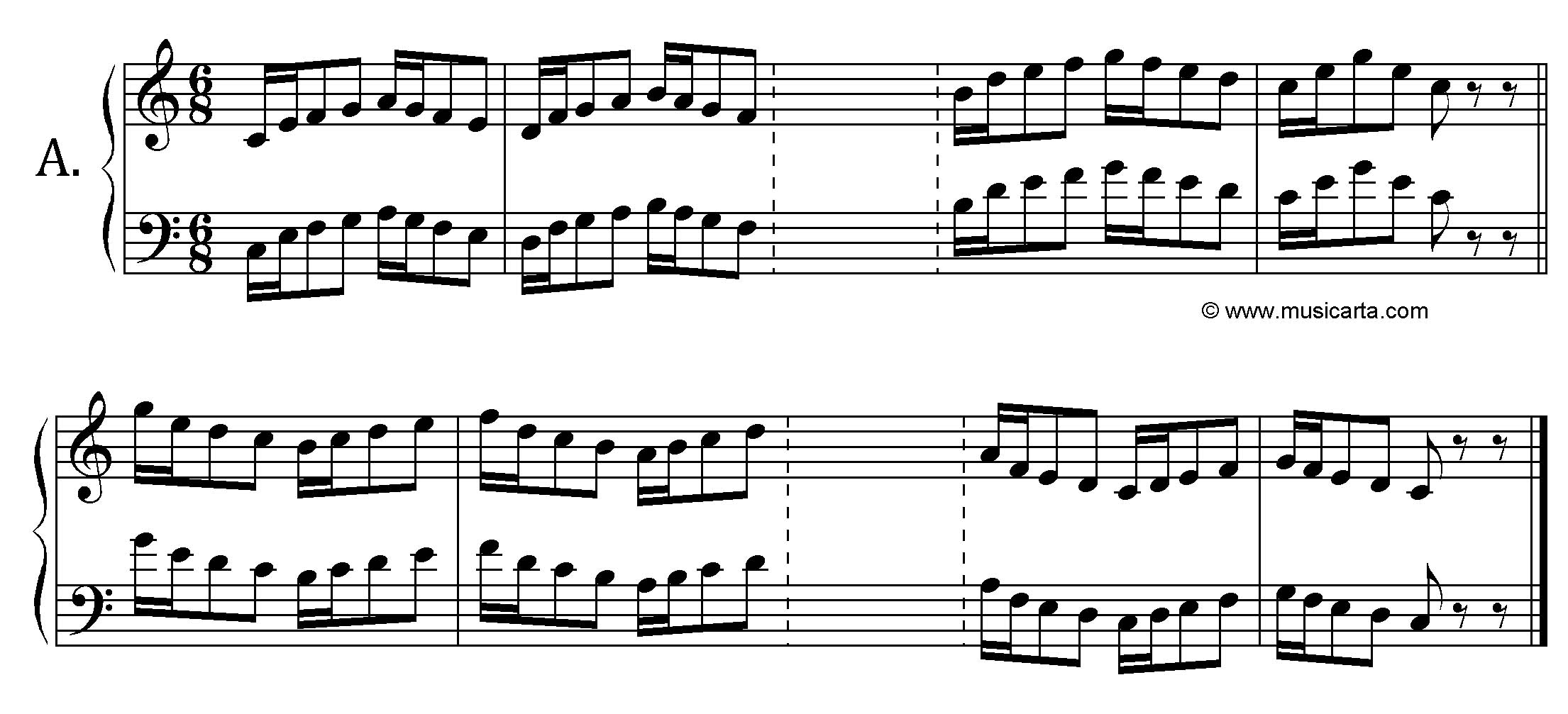 Study the contour diagrams to appreciate the different up-down shapes of the various exercises. These sound-shapes are what you eventually know and play.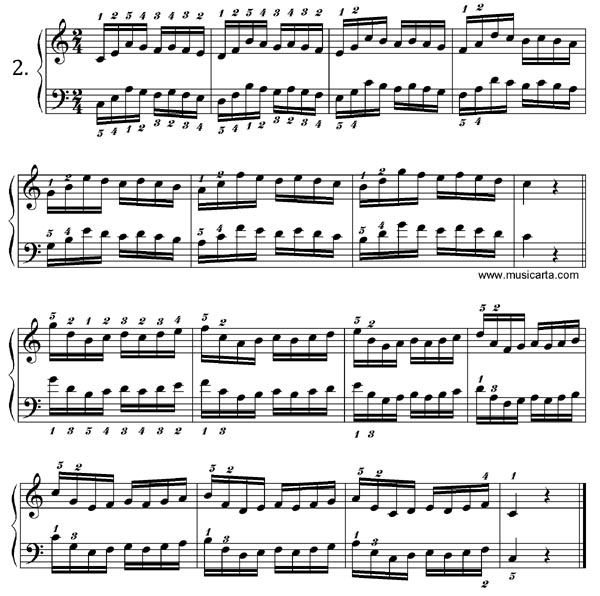 Shorthand MS
Play from the shorthand MS and/or the contour diagram as soon as you can.

  Variation

Use the same variation template as for Exercise 1. Copy the sound file.

Play the next exercise from the contour diagram and the shorthand MS. If in doubt, use the full MS in the workbook.

  Variation

Use the Variation C template (right) for variety.




Here is the Exercise Four contour diagram and MS shorthand.


  Variation

Use the same Variation C template as above. Aim for a crisp, in-time performance.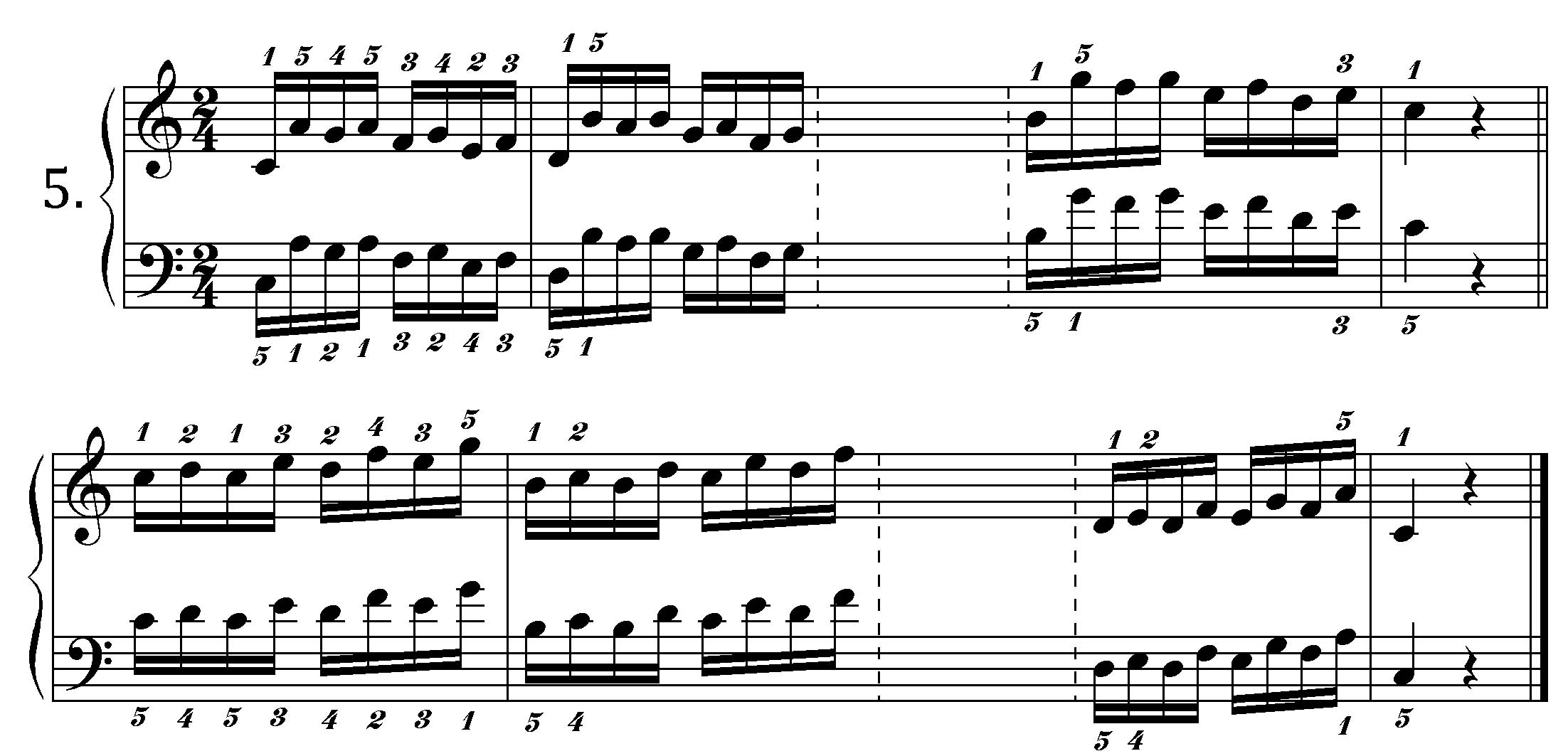 Variation

In a relaxed, four-four 'triplet feel'.

---
Musicarta
Hanon
quick links

---
Thanks for visiting MUSICARTA! Come again soon!

Sign up for the Musicarta News! Get an overview of Musicarta in manageable monthly slices, keep up to date with new postings and get the latest discount codes.

The Musicarta News - regular encouragement to learn and progress!

Or – get the

Musicarta RSS feed

. [

What's that?

]
MUSICARTA
PUBLICATIONS
exciting digital
home study packs!
<!…MBRW…>
THE MUSICARTA
BEAT AND RHYTHM
WORKBOOK
ONLY $24.95
<!...MTBPS...>
THE MUSICARTA
12-BAR PIANO
STYLES WORKBOOK
ONLY $24.95
<!...The MMW...>
THE
MUSICARTA MODES
WORKBOOK
ONLY $24.95
<!...MEPS...>
THE
MUSICARTA EASY
PIANO STYLE
ONLY $24.95
<!...CANON PROJECT...>
THE
CANON PROJECT
ONLY $24.95
<!...PYRAMIDS VARIATIONS...>
THE PYRAMIDS
VARIATIONS
ONLY $24.95
Now at
Udemy
and
Skillshare!
FIND OUT MORE
<!...AMAZON TABLE...>
<!...KEY CHORDS VOL.1...> KEY CHORDS VOL.1
ONLY $24.95
<!...NEW Sheet music sales table...>
<!...Chords for Carl...> Chords for Carl
- Piano Solo -
ONLY $12.95
<!.. Mariaan > 'MARIAAN'
Piano Solo
ONLY $12.95
All the Musicarta
YouTube playlists