Hanon in Six-eight


- Page Four -



This is Page Four of the four Hanon-in-Six-eight pages.
This page hosts the combined-pairs exercises. Challenge yourself to grasp the combined pattern as quickly as possible. Glance at the contour line diagrams as you play - repeated exposure to these shapes will improve your ability to play by ear.
Use the horizontal navigation to jump between pages, if you're not working from a hard copy.

  Hanon in Six-eight, Nos.16 to 21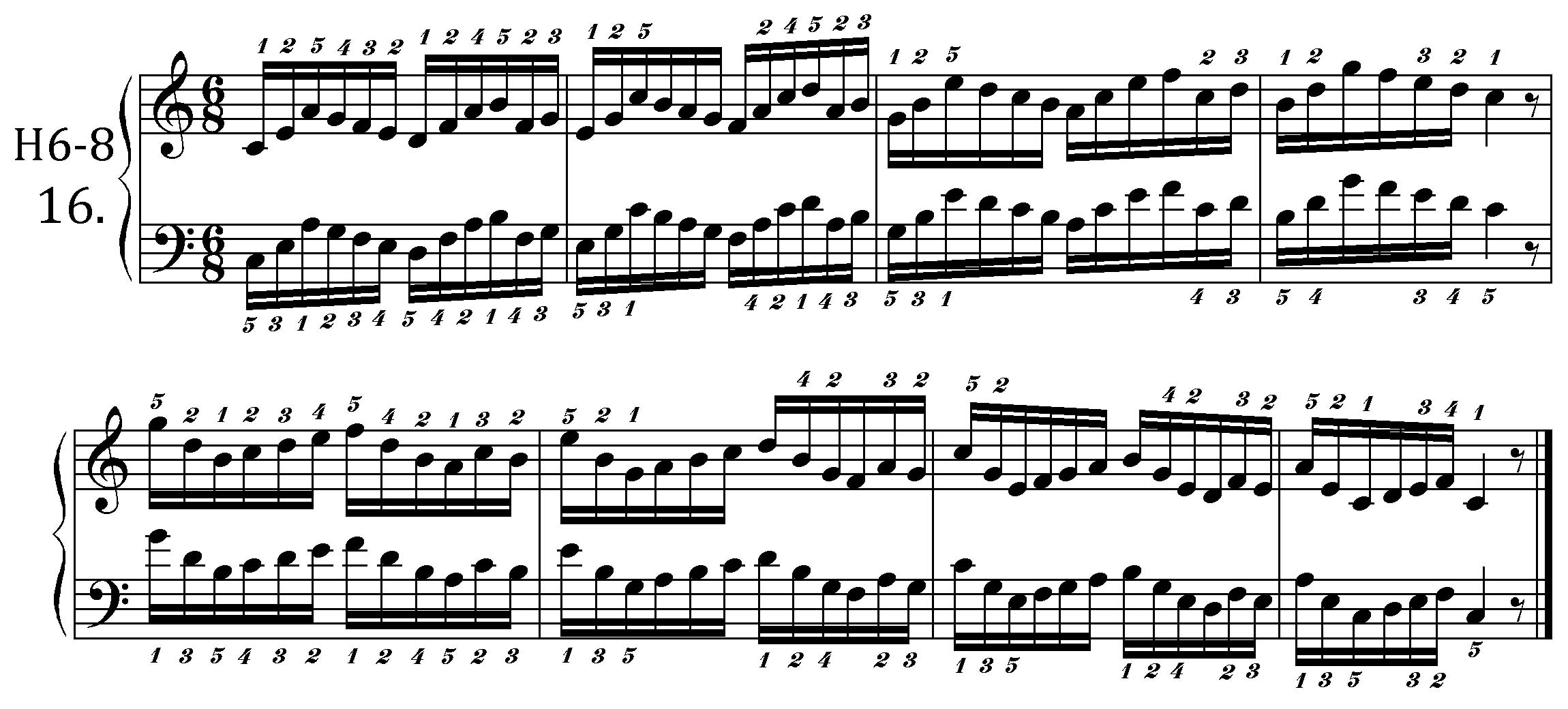 ---
---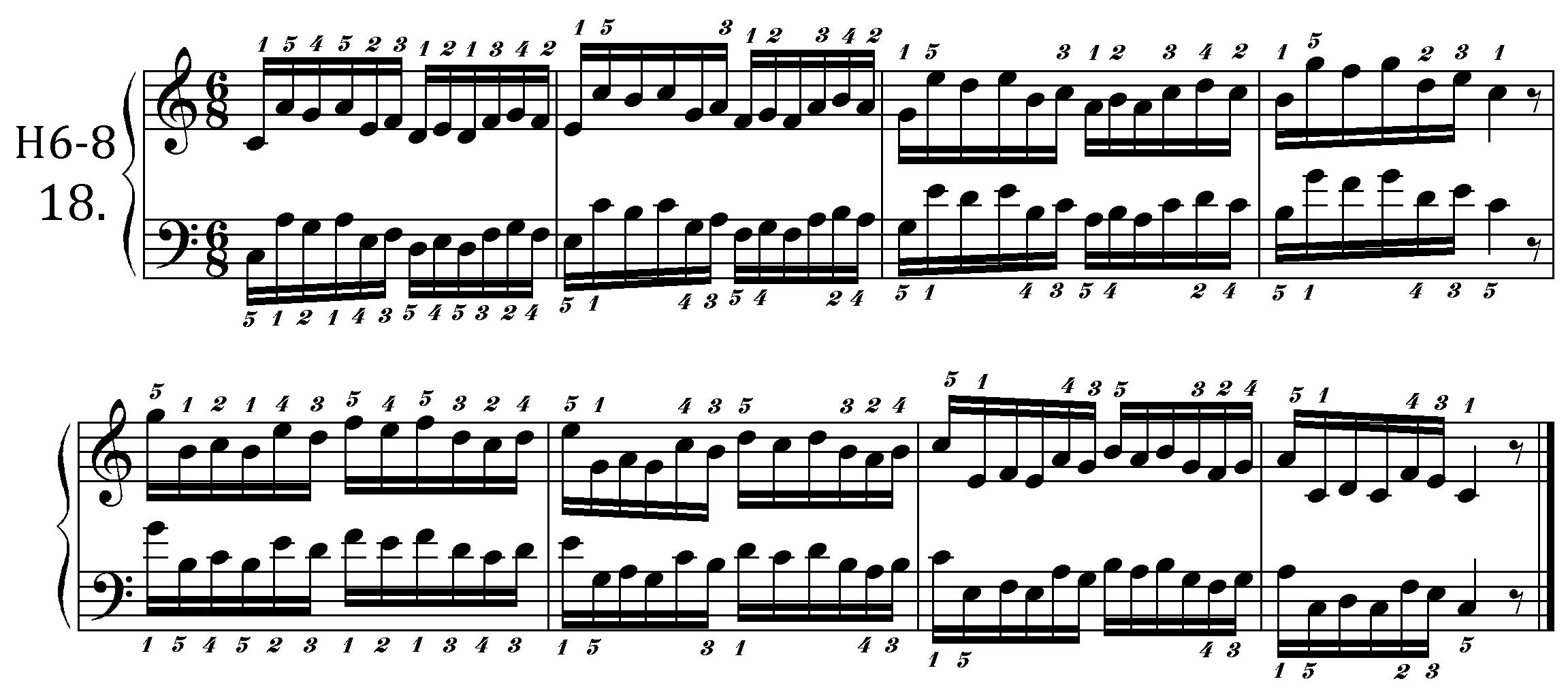 ---
---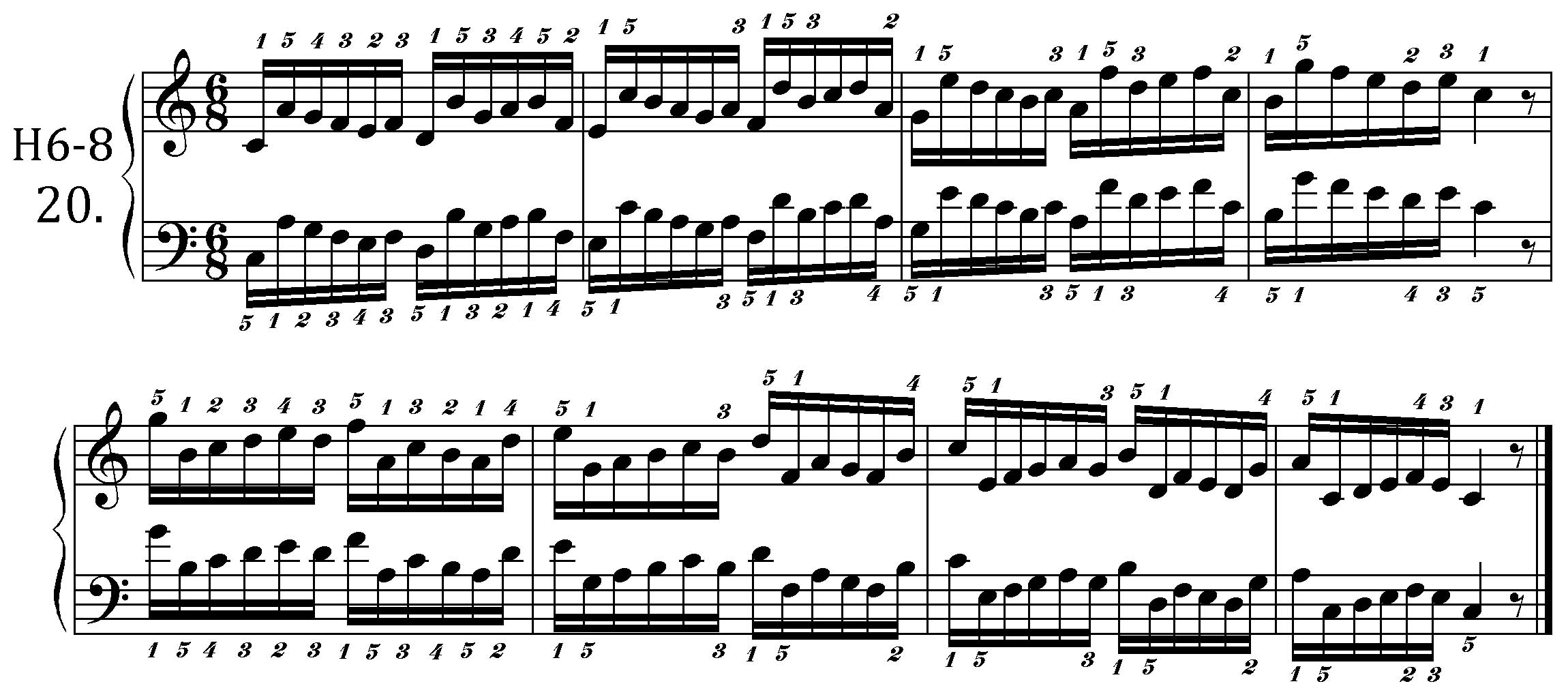 ---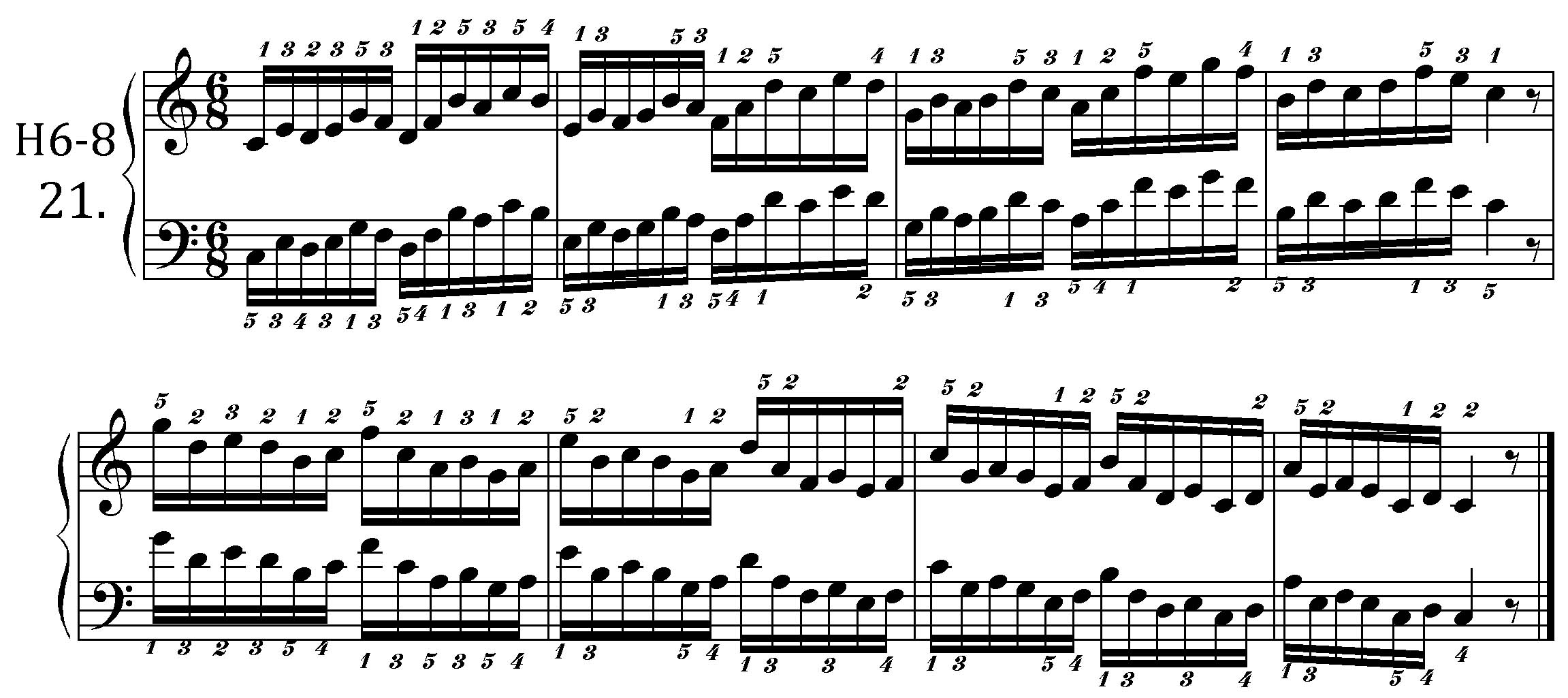 ---
---
Thanks for visiting MUSICARTA! Come again soon!