Hanon in Six-eight
Take a break and play the Hanon patterns in six-eight rhythm for a change. You just need to decide which two of the eight notes in the pattern to miss out!

There are 21 exercises in six-eight - 15 individual exercises and six pairs, divided between four pages for ease of navigation. Use the horizontal navigation to jump between pages, if you're not working from a hard copy.

  Hanon in Six-eight, Nos.1 to 5
---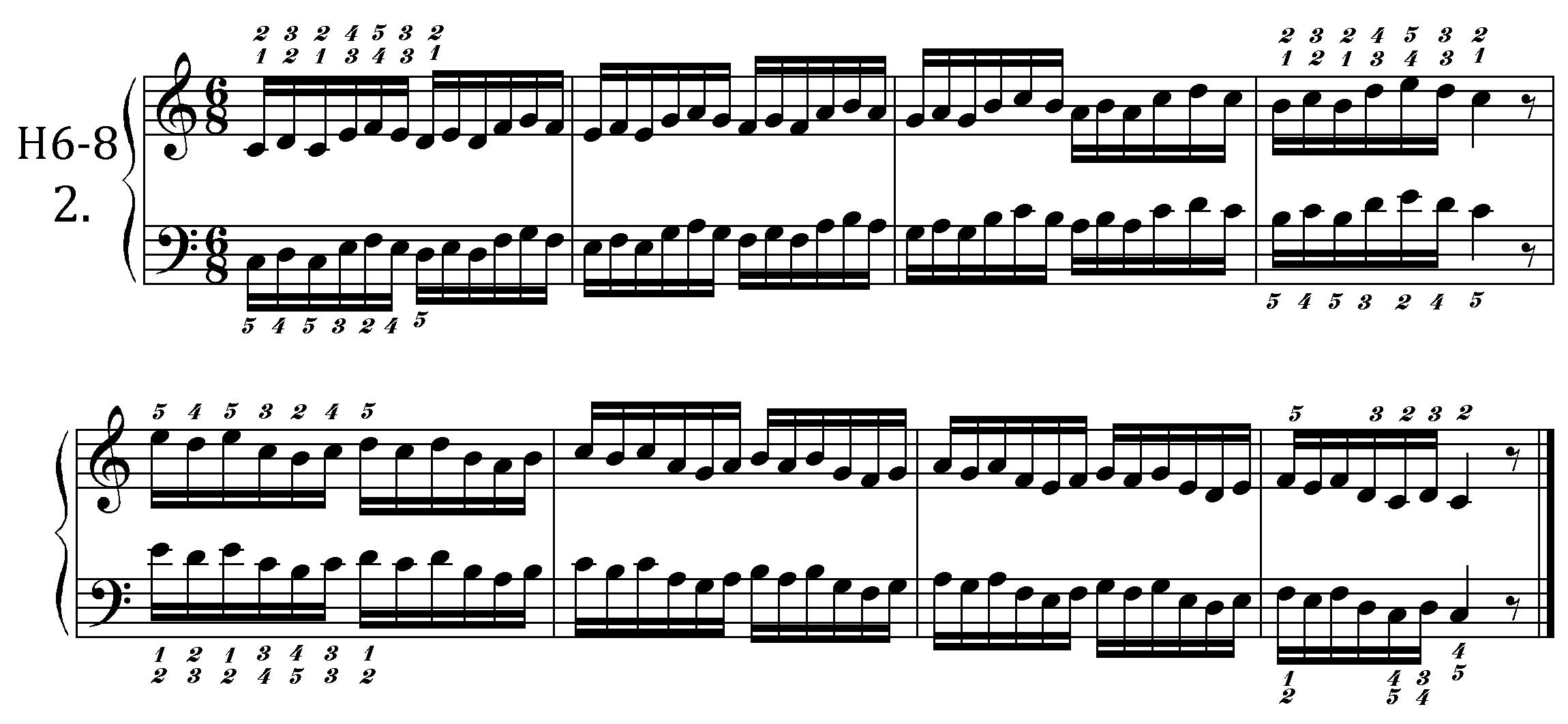 ---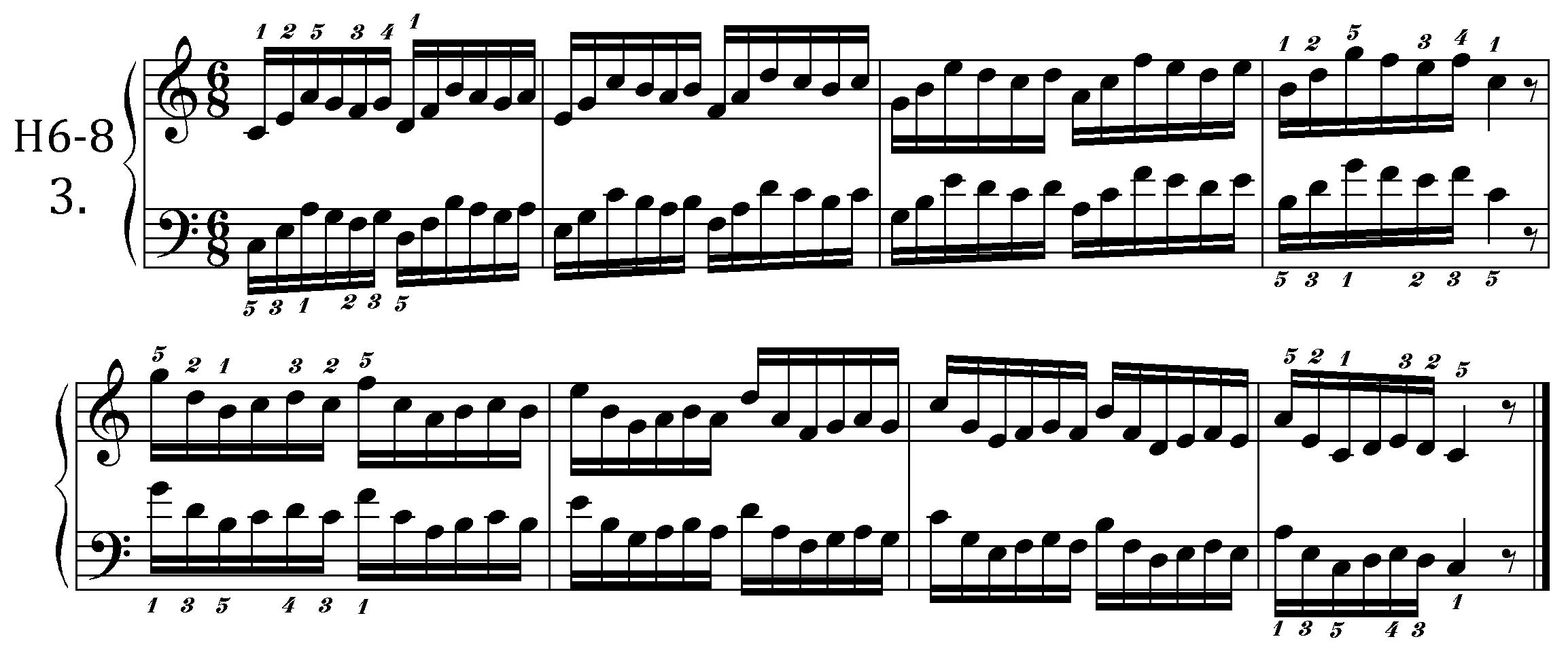 ---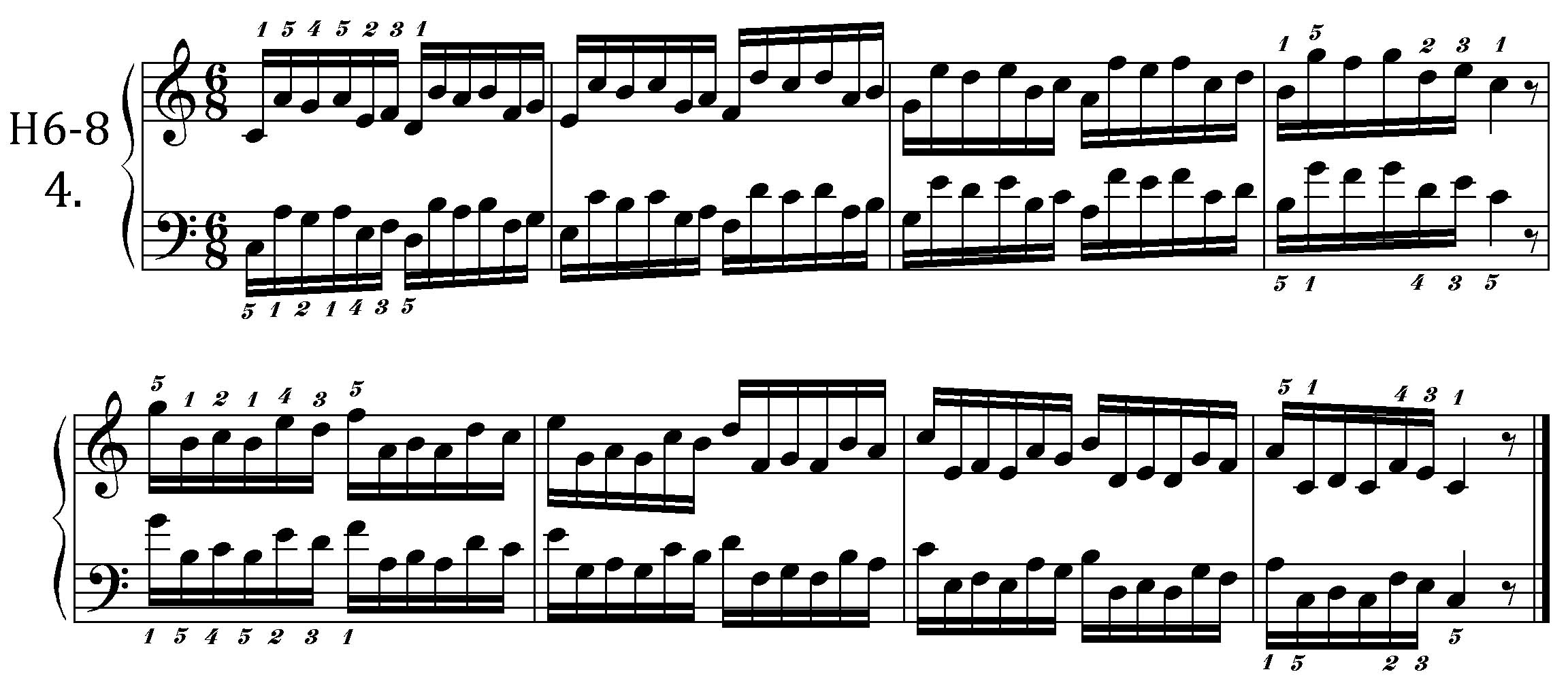 ---
---
---
Thanks for visiting MUSICARTA! Come again soon!