Combined Patterns,
Page Two
Here are four more combined-patterns pairs.
(If you haven't already, work through page one of this set first.)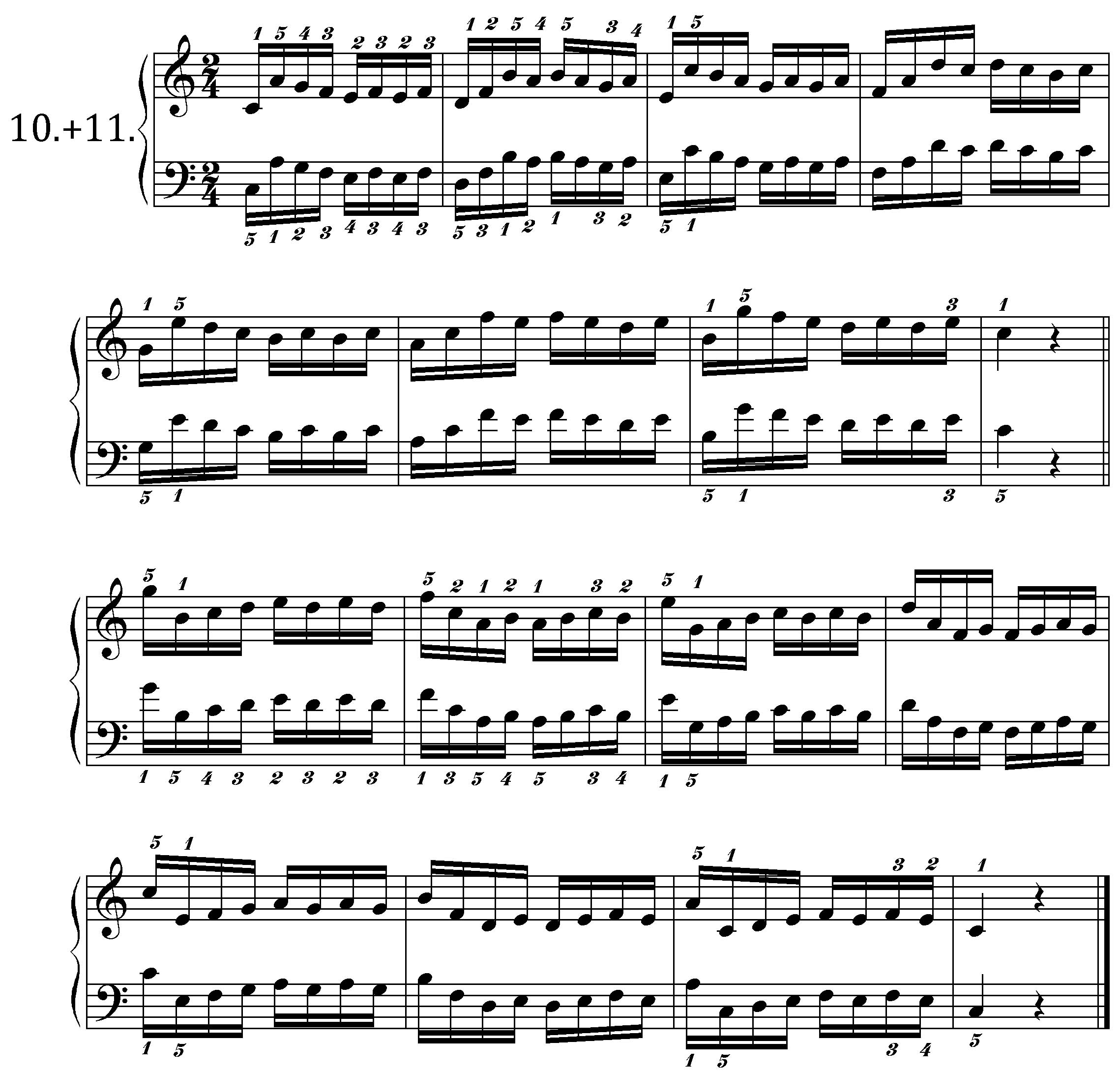 Look for pairs simply on the basis of musicality. Here is a pairing from the remaining unused exercises.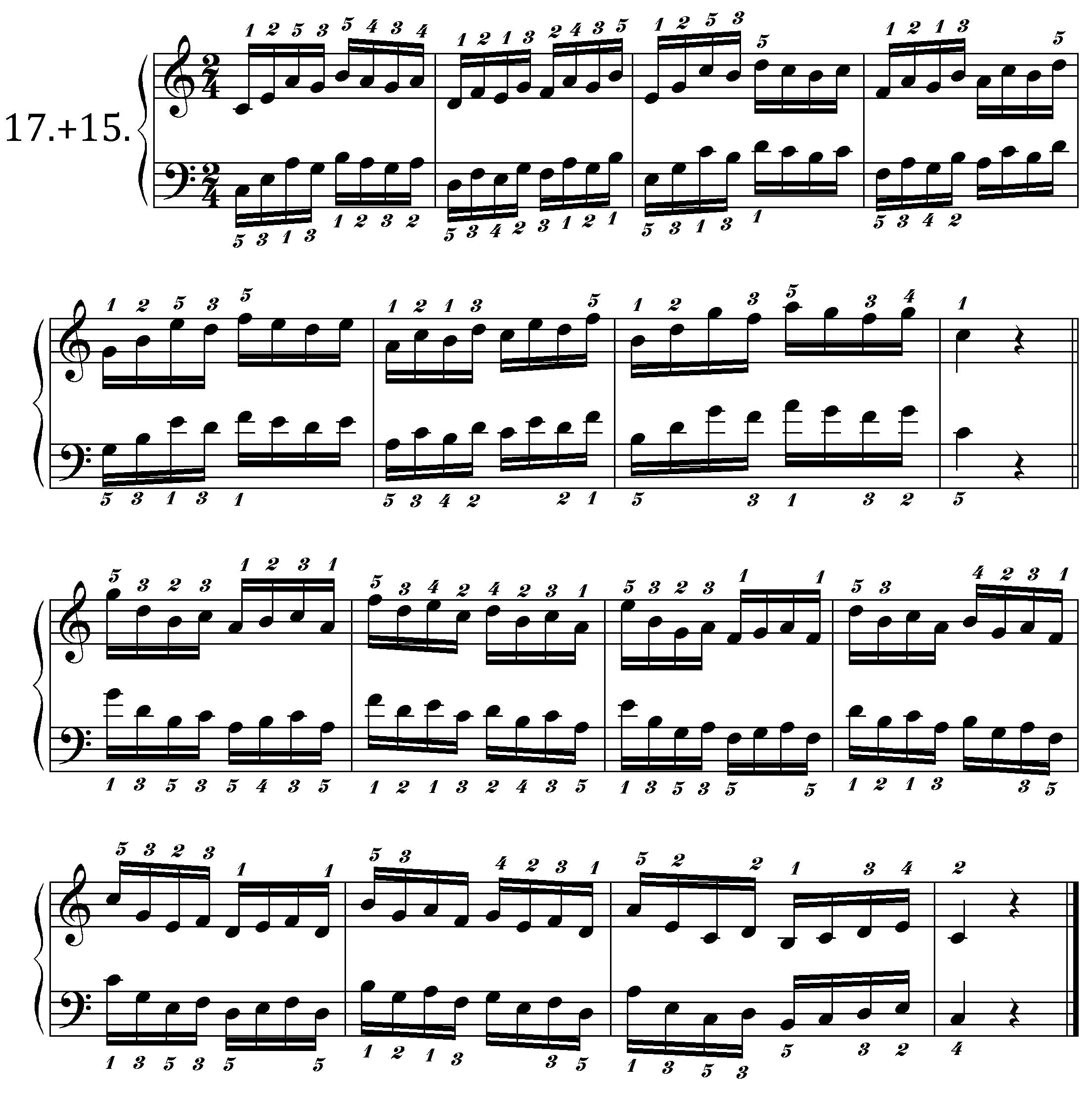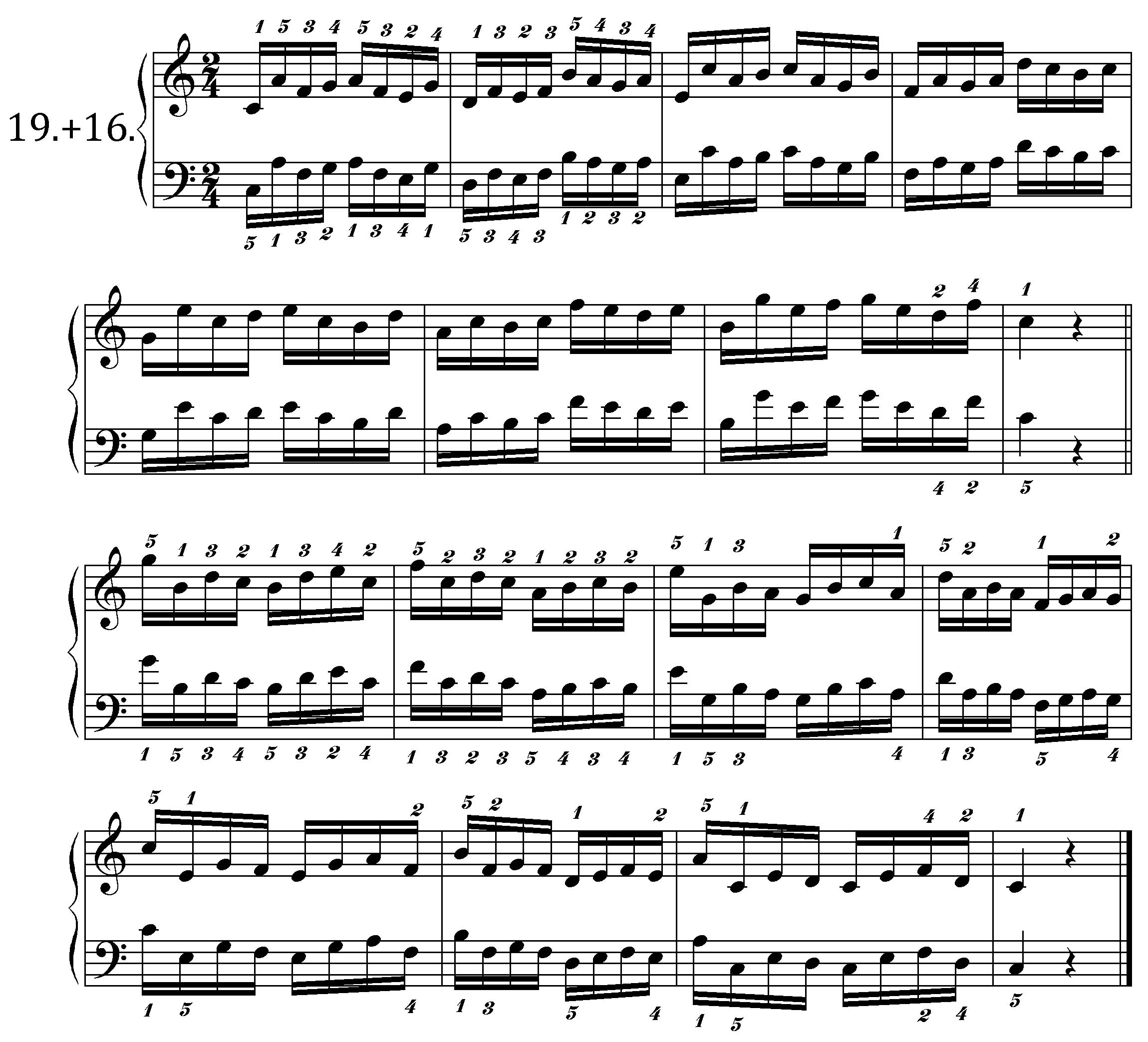 Take creative control, and task yourself with deciding upon another, say, four pairings. Use any exercises, previously used or not.
'Switching off' and 'just' practising exercises is not the best use of your time - nor does it set a good example. You should always be listening - hard! - to your playing, and exercising your musical judgement.

Thanks for visiting MUSICARTA! Come again soon!