Like what you're seeing? Check out Musicarta Patreon - a new way to learn!

Patreon ~ MUSICARTA ~ Premium
The Musicarta Beat and Rhythm Workbook

Snake Dance Series

Harmonising the Snake Dance

Any melody harmonises well with thirds, sixths or tenths. We start with thirds.

Harmonising with thirds

The thirds are under the melody in the right hand. A teaching video follows.

Here is the teaching video for this version.

Here is the stand-alone drill for thirds and the new left hand accompaniment.
You're not likely to get the fingering for the thirds unless you're fairly experienced. Expect to practice your thirds a lot, to get them playing both notes together and properly balanced.


Here's an up-to-speed scrolling-MS version of the thirds harmonisation.

Harmonising with sixths and tenths
Here is a version using sixths and tenths.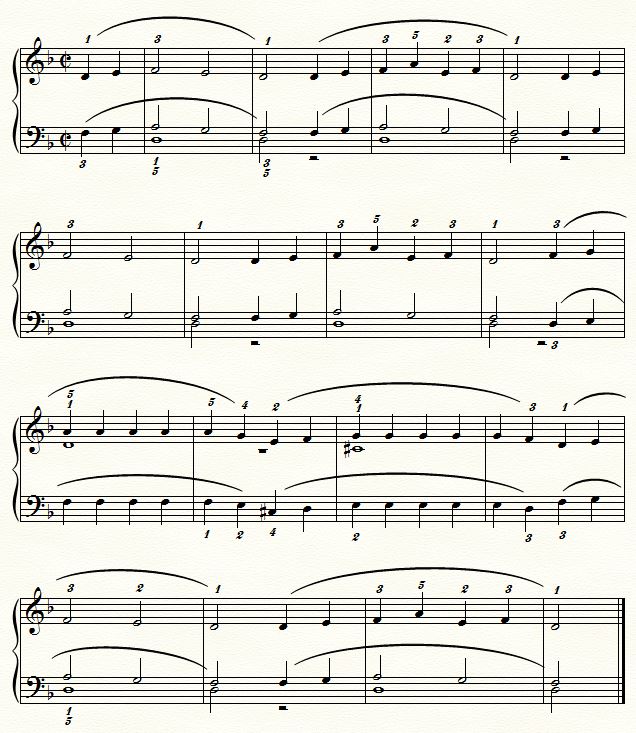 Here is your up-to-speed scrolling MS performance.

Now go on to try some of the advanced 'Snake Dance Diaries' arrangements.

THE MUSICARTA BEAT & RHYTHM WORKBOOK

At last! An effective approach to keyboard rhythm & syncopation skills. Learn more!
Also on Musicarta Patreon - only $5.00 a month!