The Musicarta Songbook

Traditional Melodies with Progressive Arrangements
Skye Boat Song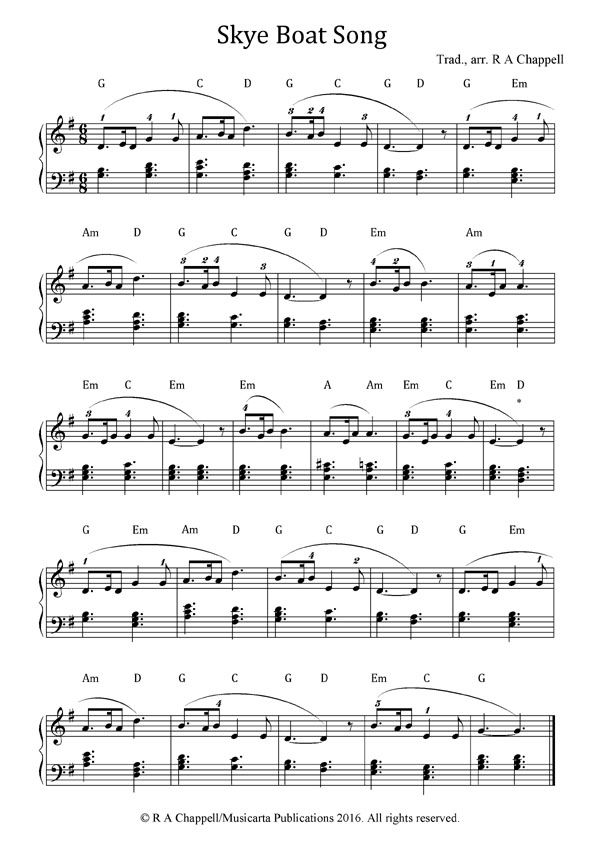 An arrangement with broken left hand chords.

Here's an audio file for aural work Listen to it until you 'see' the performance and learn to play the piece from memory.

Download the sheet music and MIDI here.
Learn about MidiPiano virtual keyboard here.

---
Camptown Races

A simple introductory version.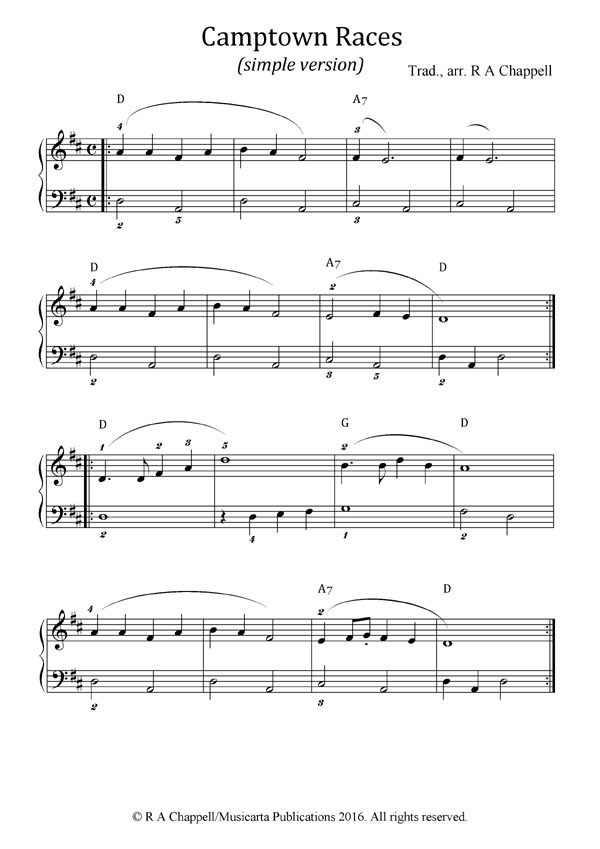 Here's an audio file. Learn the simple version by memory before you tackle the developed version.
In the developed version, the left hand is filled out and the melody is developed and syncopated.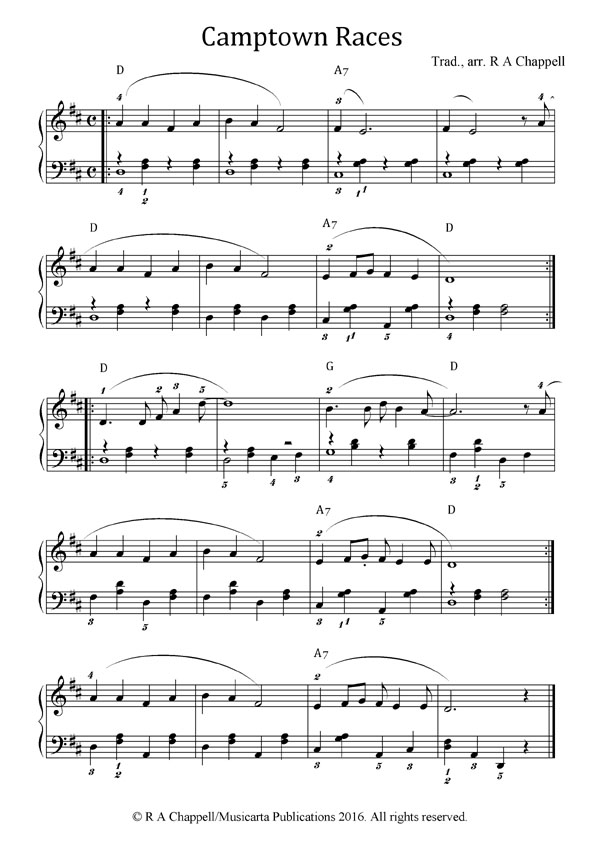 Download the sheet music and MIDI here.
Here's a practice-speed MidiPiano performance of the full version. Just watching this version five or six times straight through will help your learning immensely. Split your attention and read the music through at the same time.

---
Plaisir D'Amour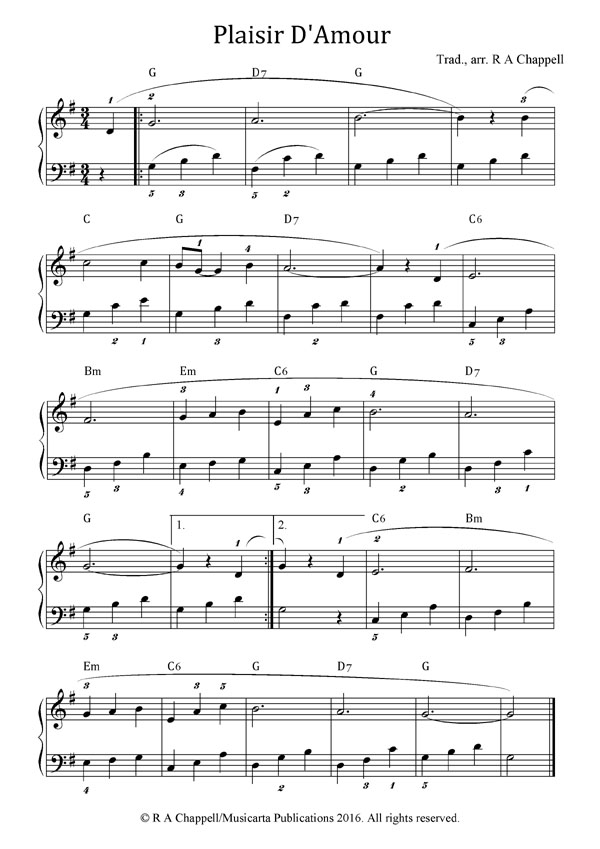 The MMYT video uses a combination of the simple arrangement above and the more complicated accompaniment in the MS that follows.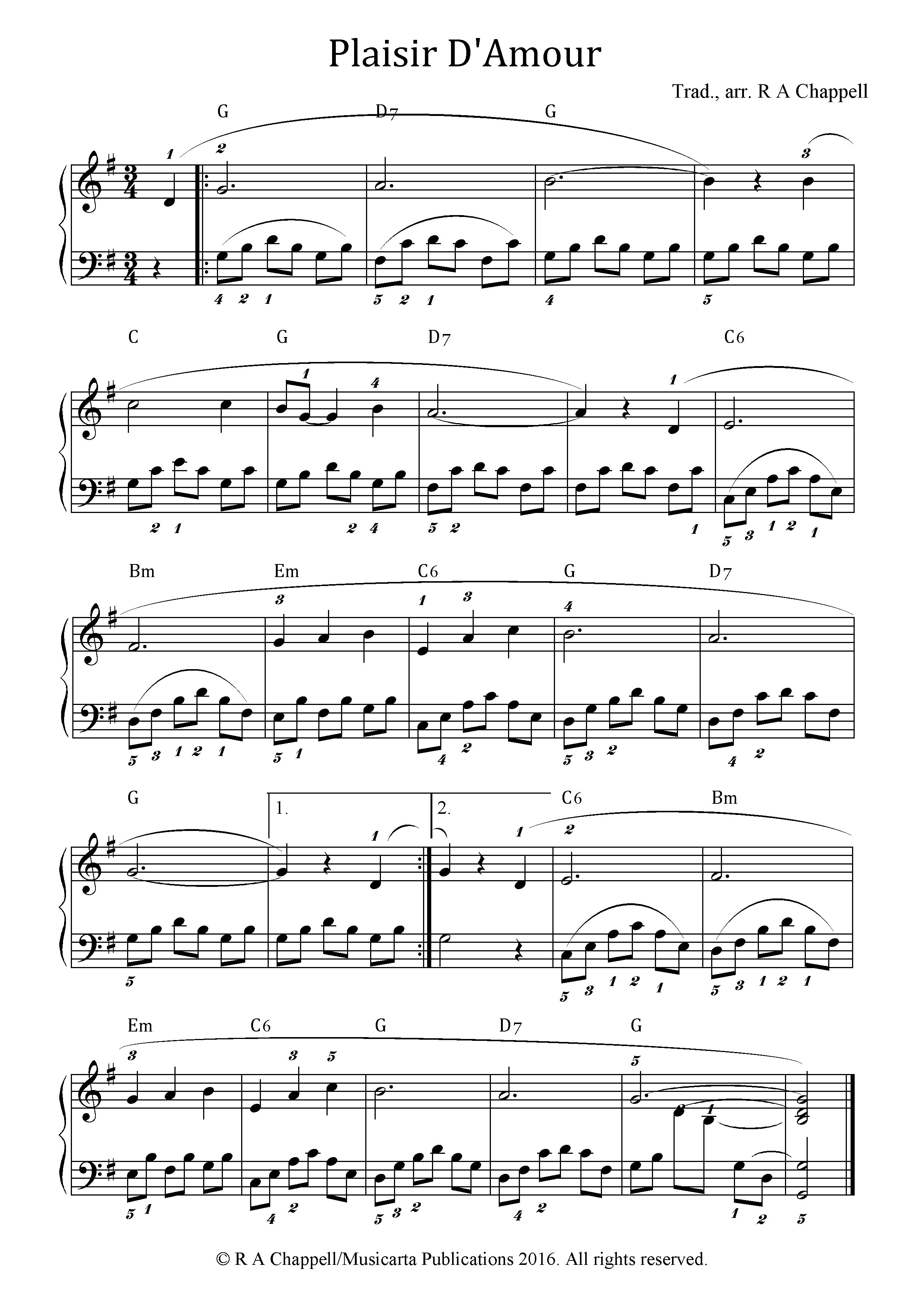 Here's an audio file for your reference. The MIDI file is in the FREE download folder (link below).
Download the sheet music and MIDI here.
---
Frere Jacques

Frere Jacques is a French nursery rhyme which is often sung as a 'round', with voices coming in at two-bar intervals. You can try to play it like that (as here) or just the learn the tune and play it over a simple C - G - C bass, as in the MidiPiano performance that follows.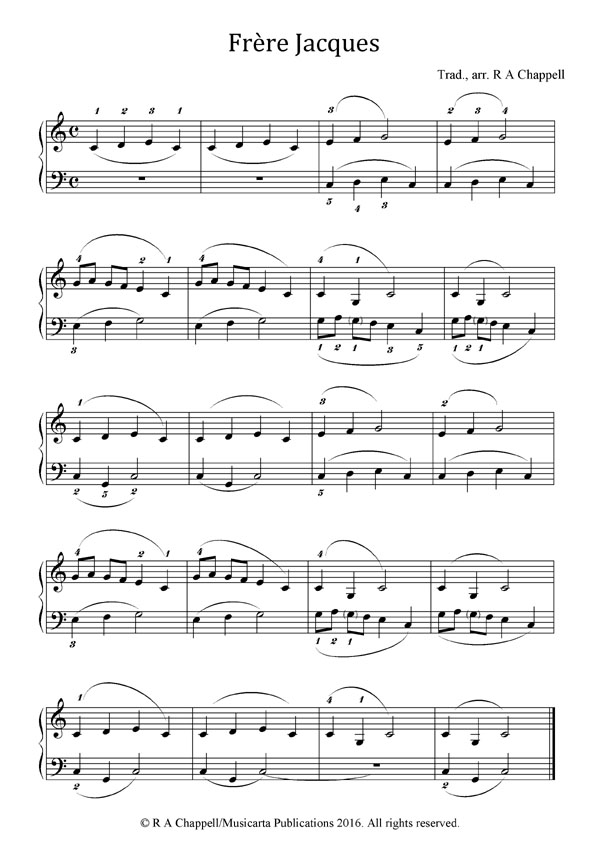 Voices in the round usually sing at the same pitch but obviously it is not possible to play a piano version like that.
The voices have to share a note G in bars 7/15. Prioritise the right hand  - as shown by the brackets round the left hand G.
The right hand can play over (sopra) or the left hand can in this bar. Both ways are shown in the video. It feels odd until you're used to it.

Thanks for studying with MUSICARTA!
- Come again soon! -