Patreon MUSICARTA Premium
The Musicarta Songbook
Traditional Melodies with Progressive Arrangements
All Musicarta's 'Songbook' content has been moved to the exclusive Musicarta Patreon Tier One zone, where you'll find teaching notes and downloadable music.
Check out the Musicarta Patreon page or just visit and see for yourself.
Meanwhile, please enjoy the first Songbook song on us!

Skye Boat Song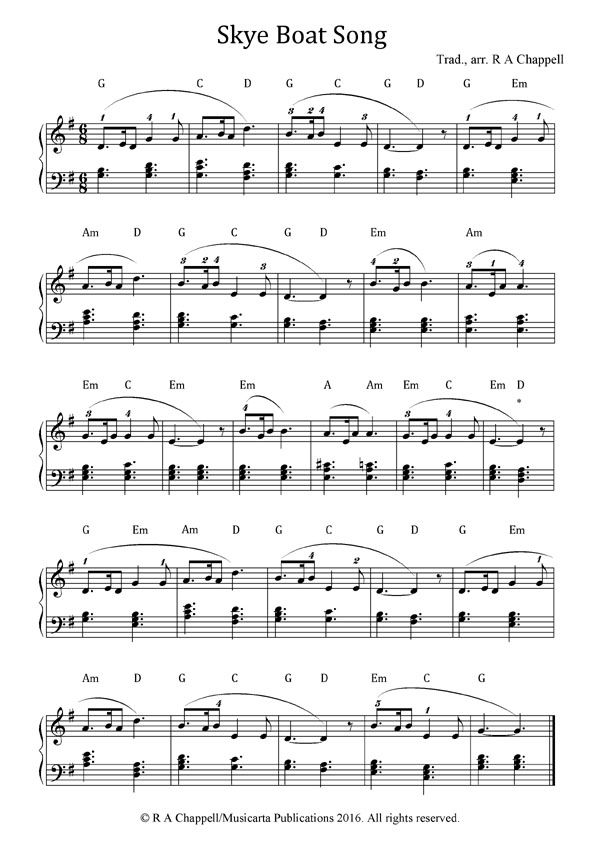 An arrangement with broken left hand chords.

Here's an audio file for aural work. Listen to it until you 'see' the performance and learn to play the piece from memory.

If you would like the sheet music and more easy songs to
learn, subscribe to Musicarta Patreon Tier One today!

---