Patreon

MUSICARTA

Premium





Seventh Chords




- Four Sample Series -



This is the fourth page in the Musicarta Seventh Chords series. Please build
up your skills from Page One to avoid any confusion or frustration.

Continuous evolutions
The four seventh chord evolutions on this page cycle through three keys continuously. Use all the cues and tips from the previous pages to stay ahead of the action.
The chord to prepare is shown briefly on the virtual keyboard. Use two hands as indicated by the colour coding.

 From G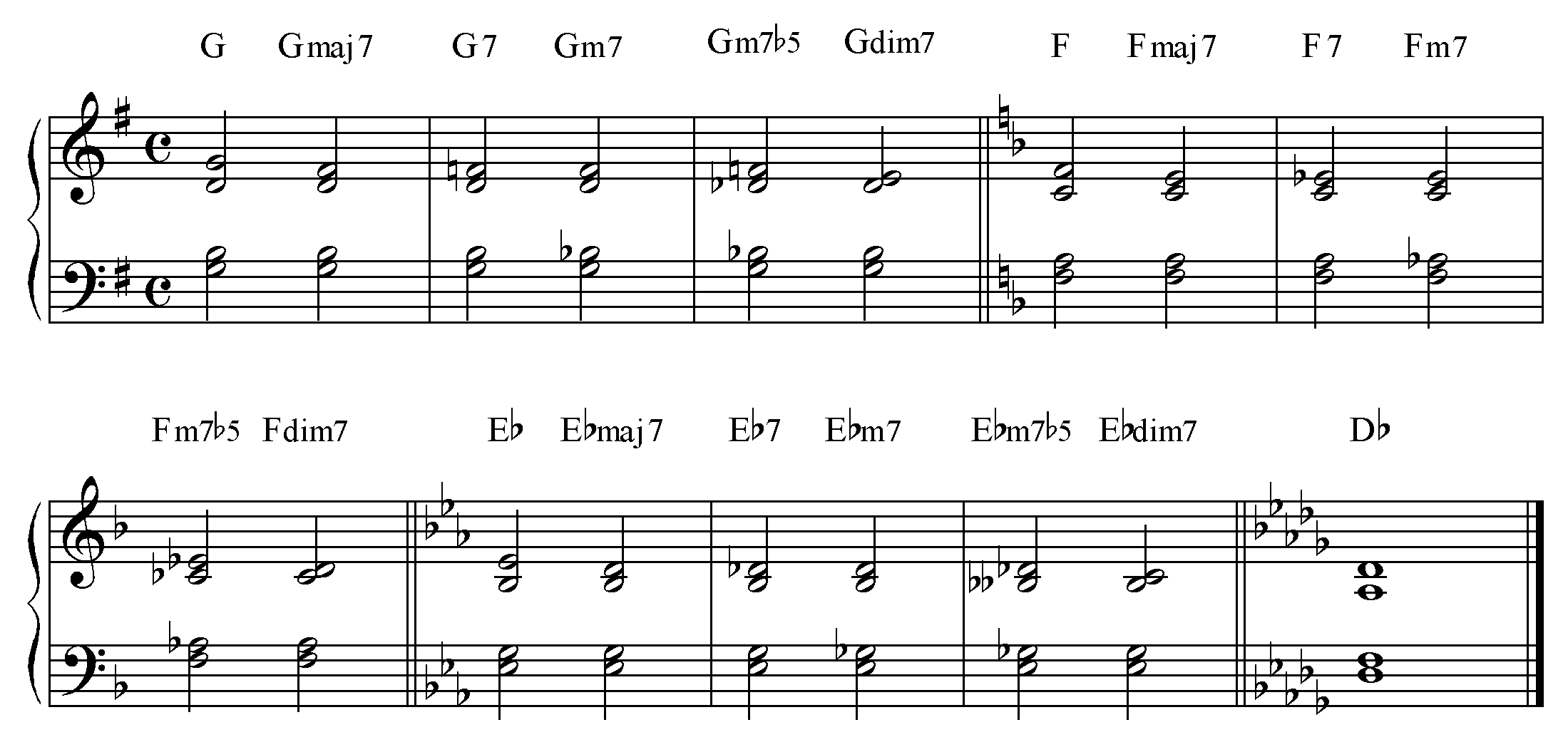 From E
The music is shown on a single stave - stems-up notes for the right hand, stems-down for the left.


 From A
 From B
Play through these four connected evolutions until you can anticipate the changing sound of the chord. Afterwards, you can cycle through the evolutions in any key in your head, and practice seeing the sound away from the keyboard as well.
Now go on to Page Four, and see how the evolution works
from a different inversion of the seventh chord.

Thanks for studying with Musicarta
- Come back soon! -