STH Page Two

Continuing form Page One with Exercises STH3, 4 and 5, plus intense STH3A, 4A and 5A, then 'round-up' exercise STH6/6A.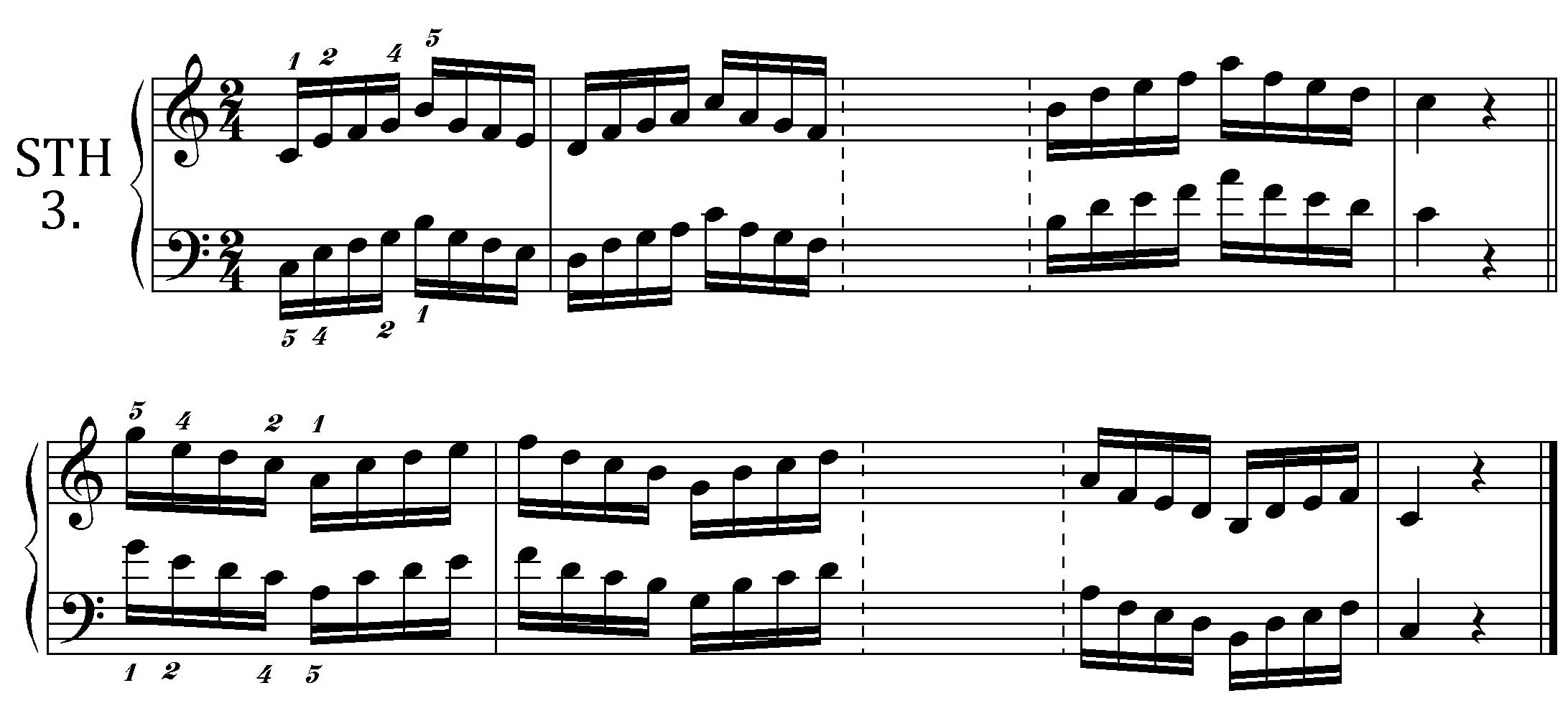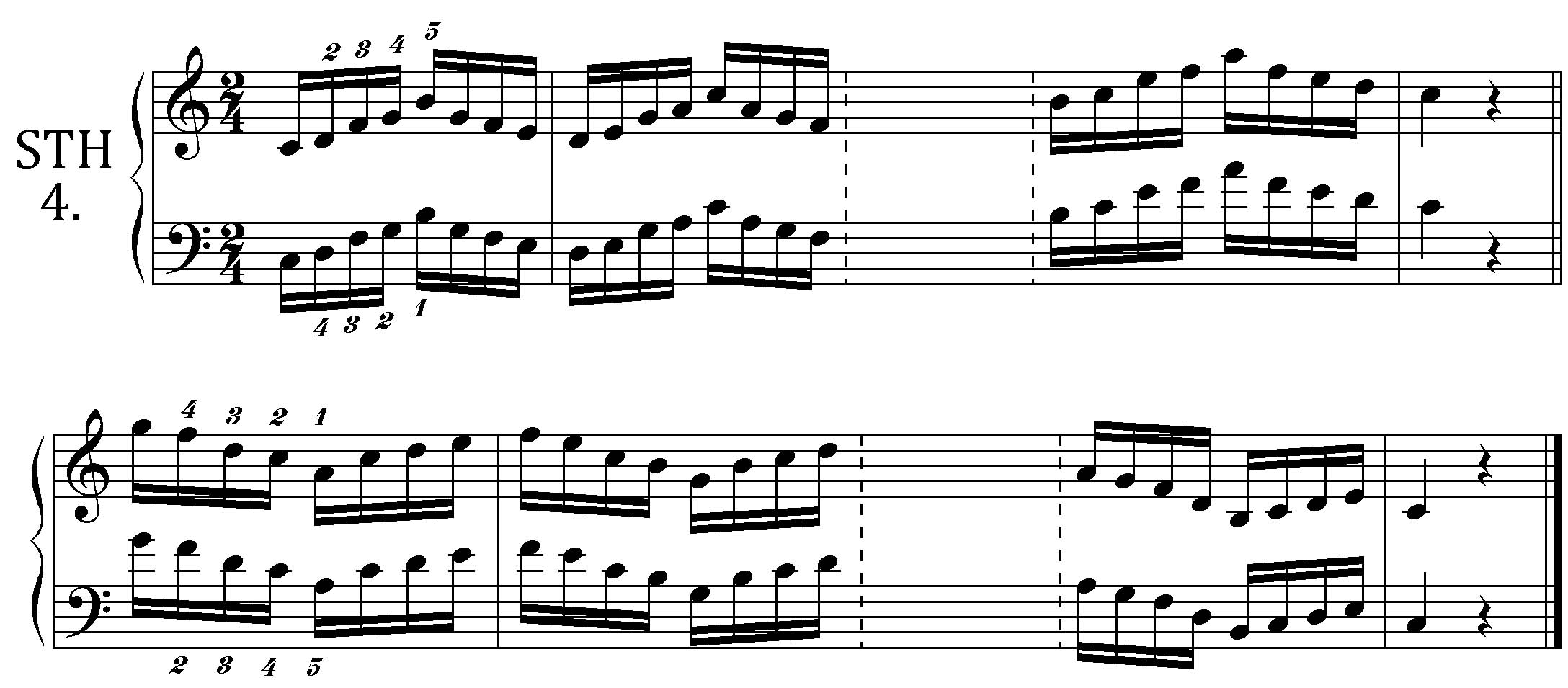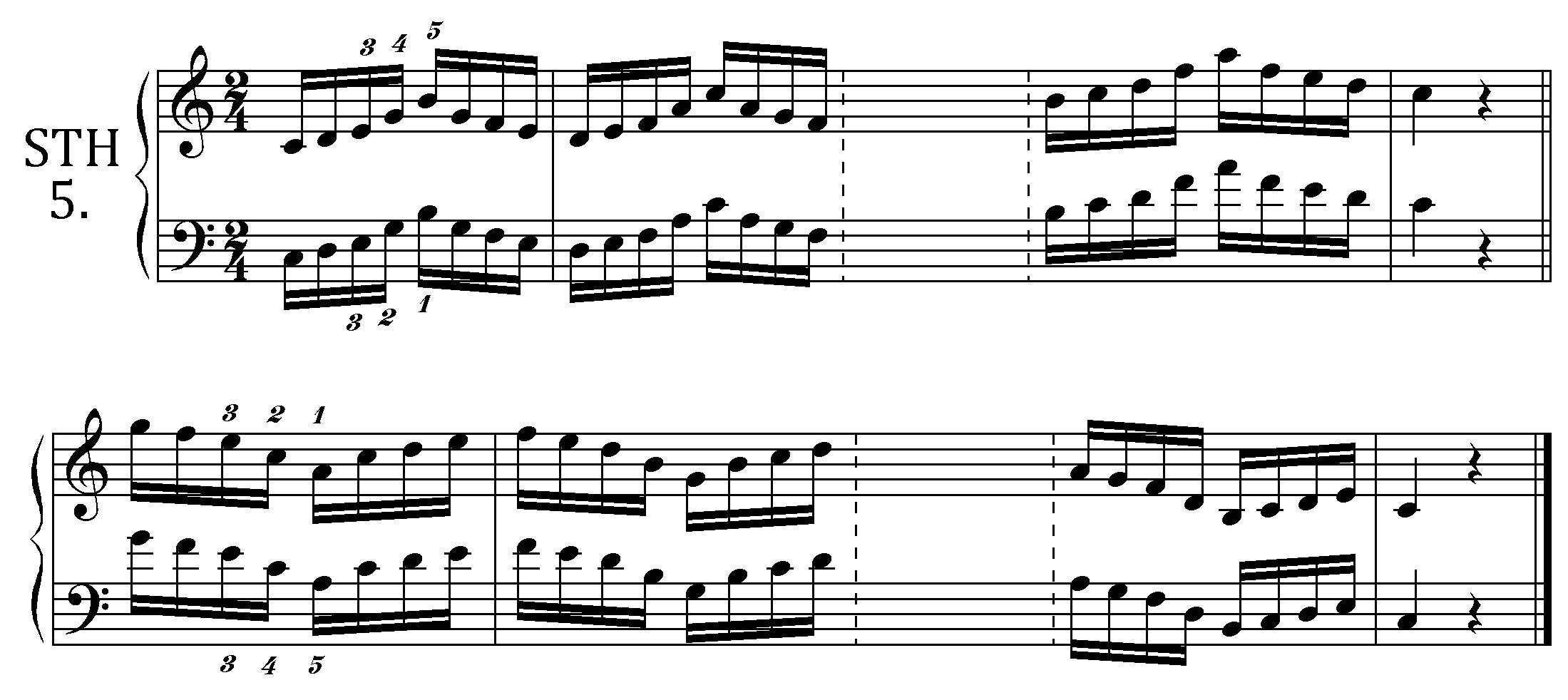 Exercise STH6/6A revises the six seventh-span patterns on one note, C.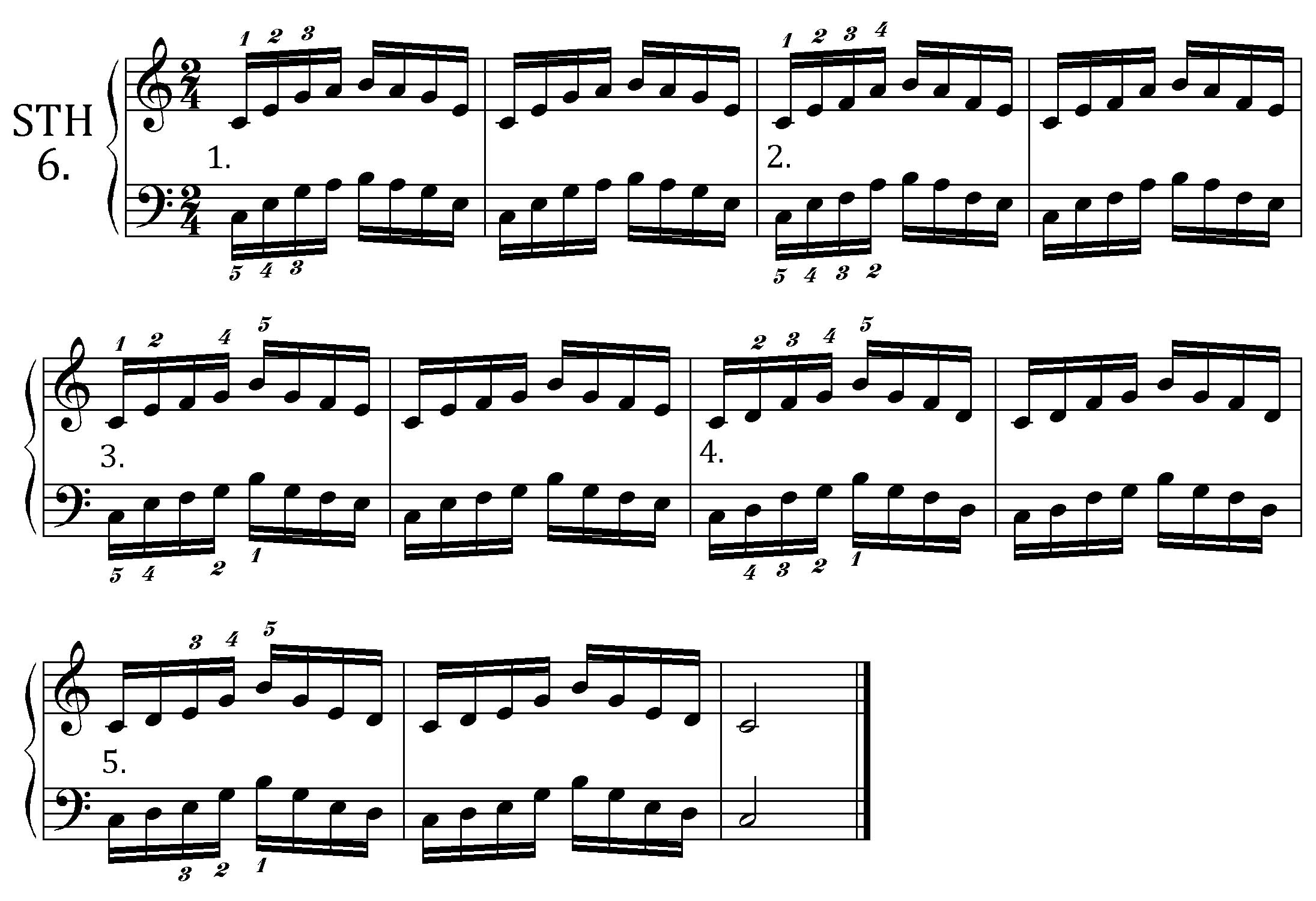 With particular caution:


Note that the left hand plays patterns Type 1, 2, 2, 2, 1.
That is, Type 1 for right hand patterns 1 and 5, and Type 2 for RH patterns 2, 3, and 4.

Go on to Spreading the Hand Page Three for another take on these exacting seventh-span patterns.

Thanks for visiting MUSICARTA! Come again soon!