Musicarta Pentatonics Workbook
Pentatonic Blues in Two Keys


Part Two

In this module, you learn the Part One material in A minor.
Here's the music you learn to play - it's also in your lesson notes.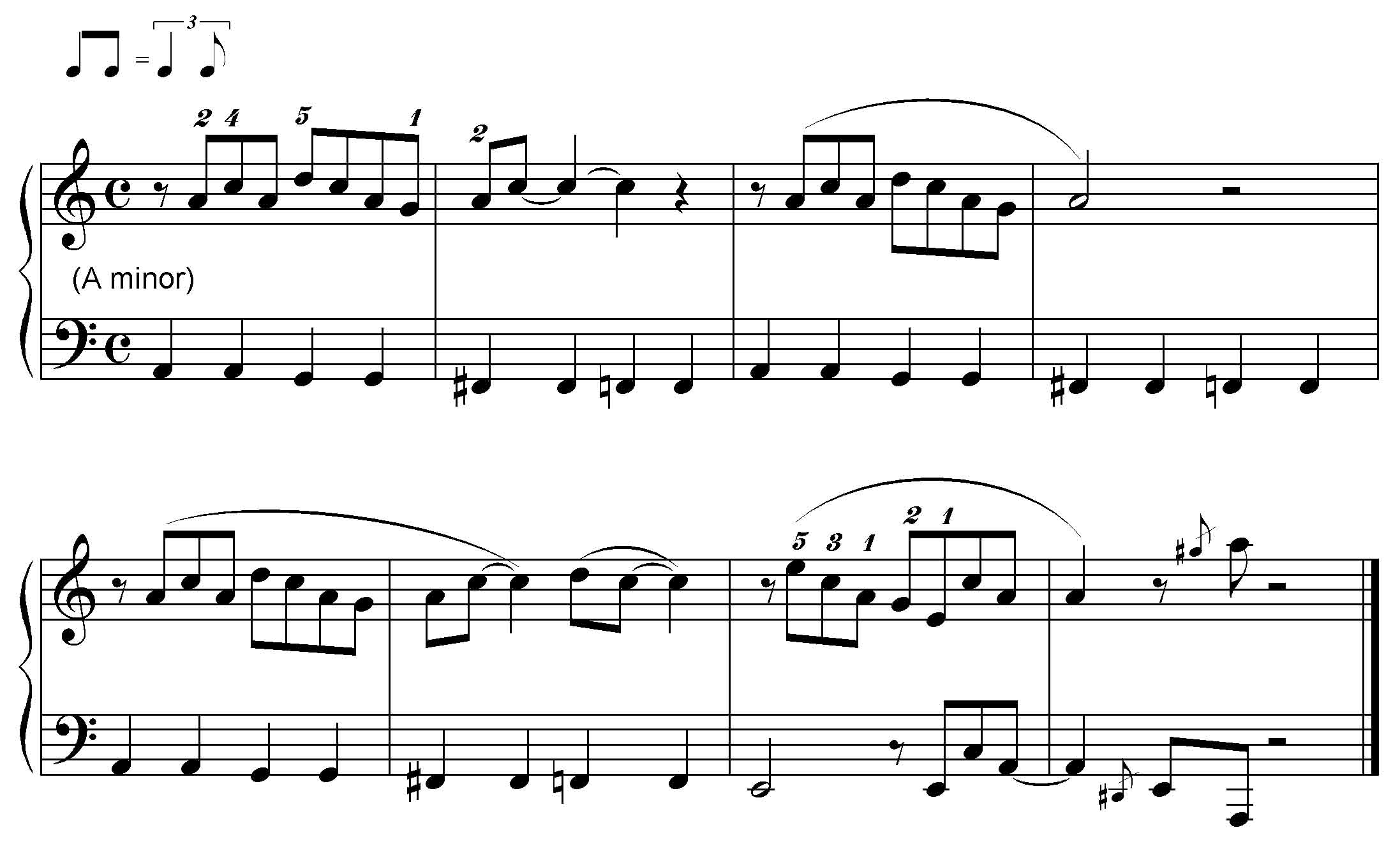 The melody in A minor
Because both E and A pentatonic minors are all-white-key pentatonic scales, the 'feel' of the material in A minor is exactly the same as in E minor.

<!...PBTK6>
Adding the bass
The five descending bass notes are exactly the same combination of black and white keys as in E minor, too.
When you come to putting the hand together, be patient with yourself. No 'tut-tutting'!

REPLACE
<!...PBTK7>
Your A minor chorus performance
And hey presto! You can now play this little blues in two places - and in two keys!

<!...PBTK8>
The music again, for your convenience.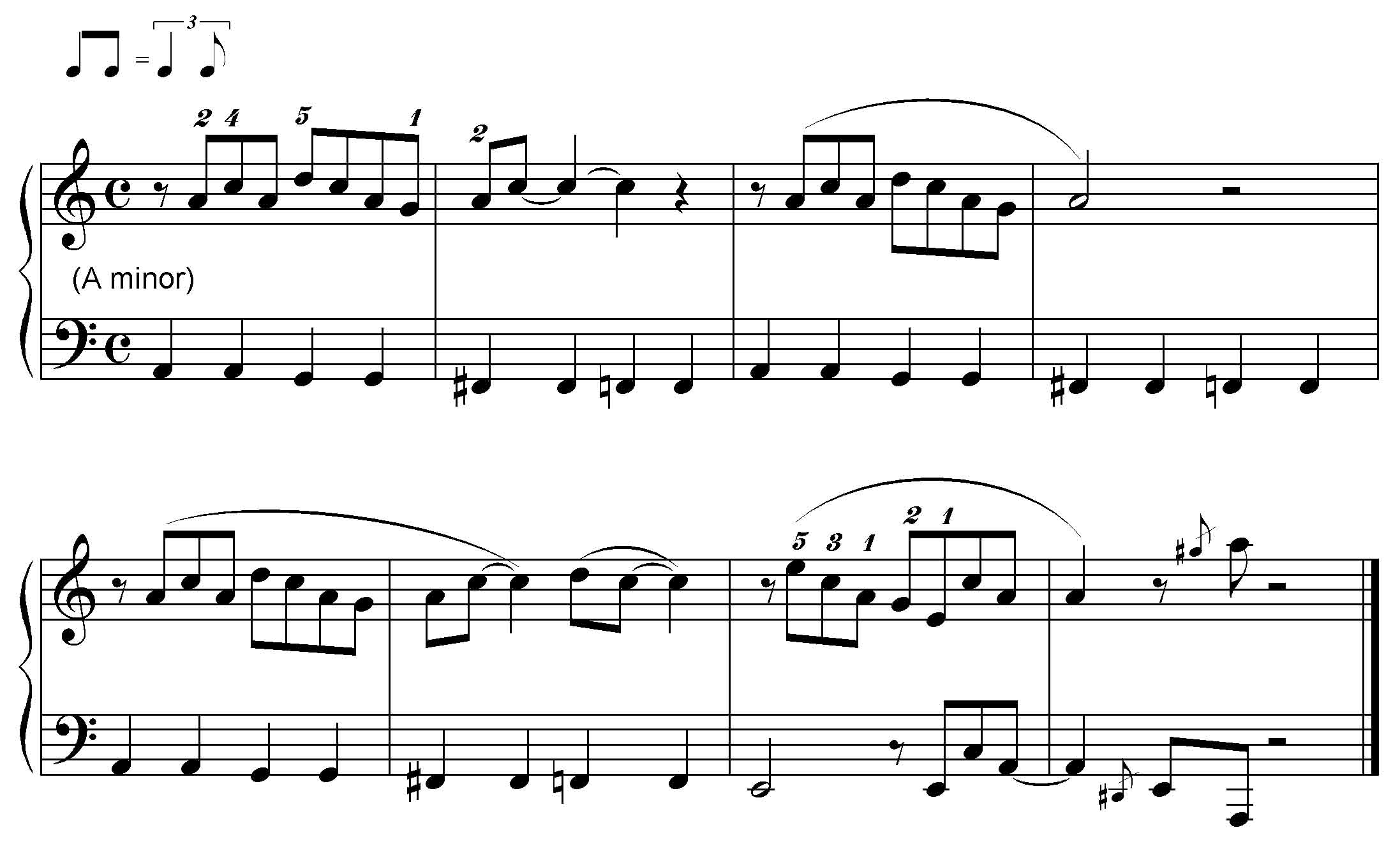 Next, we move smartly along to jazzing it up and stitching together our combined Em-Am-Em performance (next module).