THE MUSICARTA PENTATONICS WORKBOOK


A One-octave Pentatonic Blues
Part One: Building Your Performance

This catchy 12-bar minor blues uses the white-key A minor and D minor pentatonic scales – chords I and IV (One and Four) of a twelve-bar chord sequence. (The third chord twelve-bar chord – E minor (V, Five) is 'implied' in the right hand, but you do play the bass.)
Watch the performance video a few times to get the feel.

Performance-speed segments are on offer as we work through the build-up, so don't worry if this seems rather fast!

Download the module lesson notes here.

Counting the minor pentatonic scale
Download your lesson notes and find the keyboard diagrams for reference as we count the minor pentatonic scale at the keyboard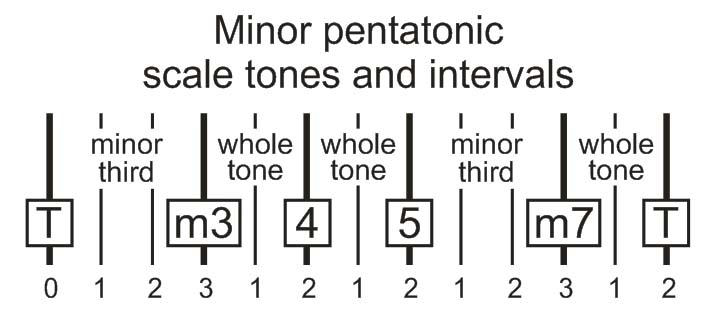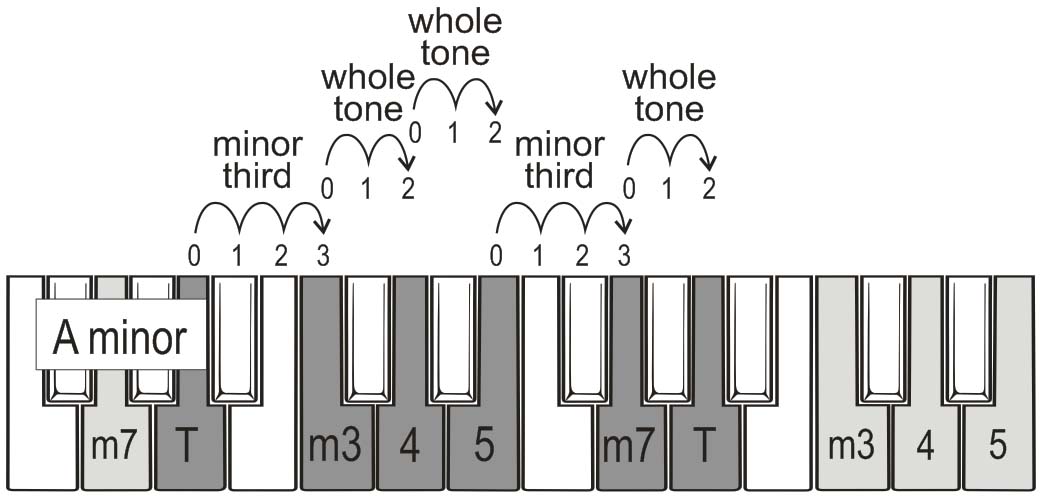 Watch the video for each section and find the A, D and E minor pentatonic scale tones.

The A minor pentatonic scale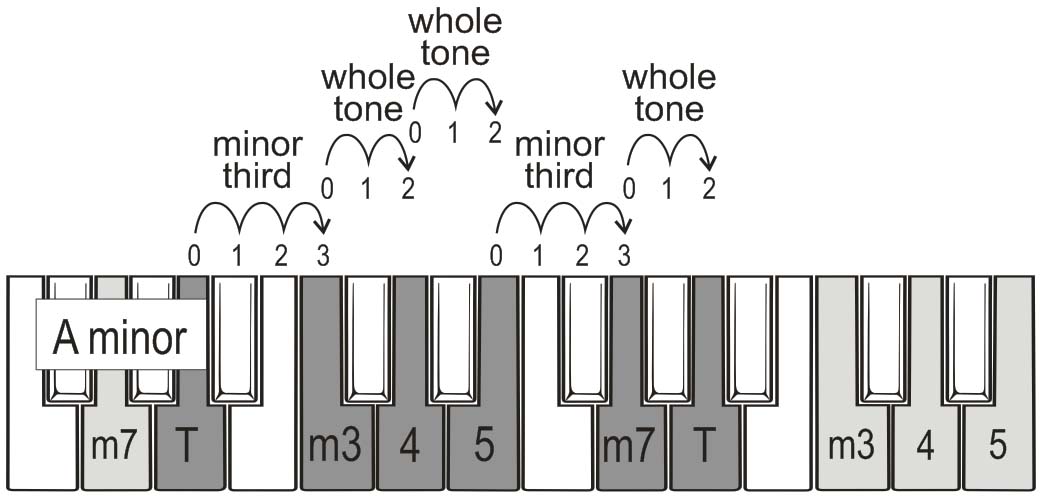 The D minor pentatonic scale

Apply the same method to find the D minor pentatonic scale-tones.


The E minor pentatonic scale

Apply the same method to find the E minor pentatonic scale-tones.


Playing the one-octave scales

Now make sure you can play the one-octave minor pentatonic scales with your right hand, fingering correctly.
Here's the video for this section.

Hare are the scales written out, with an audio file to copy.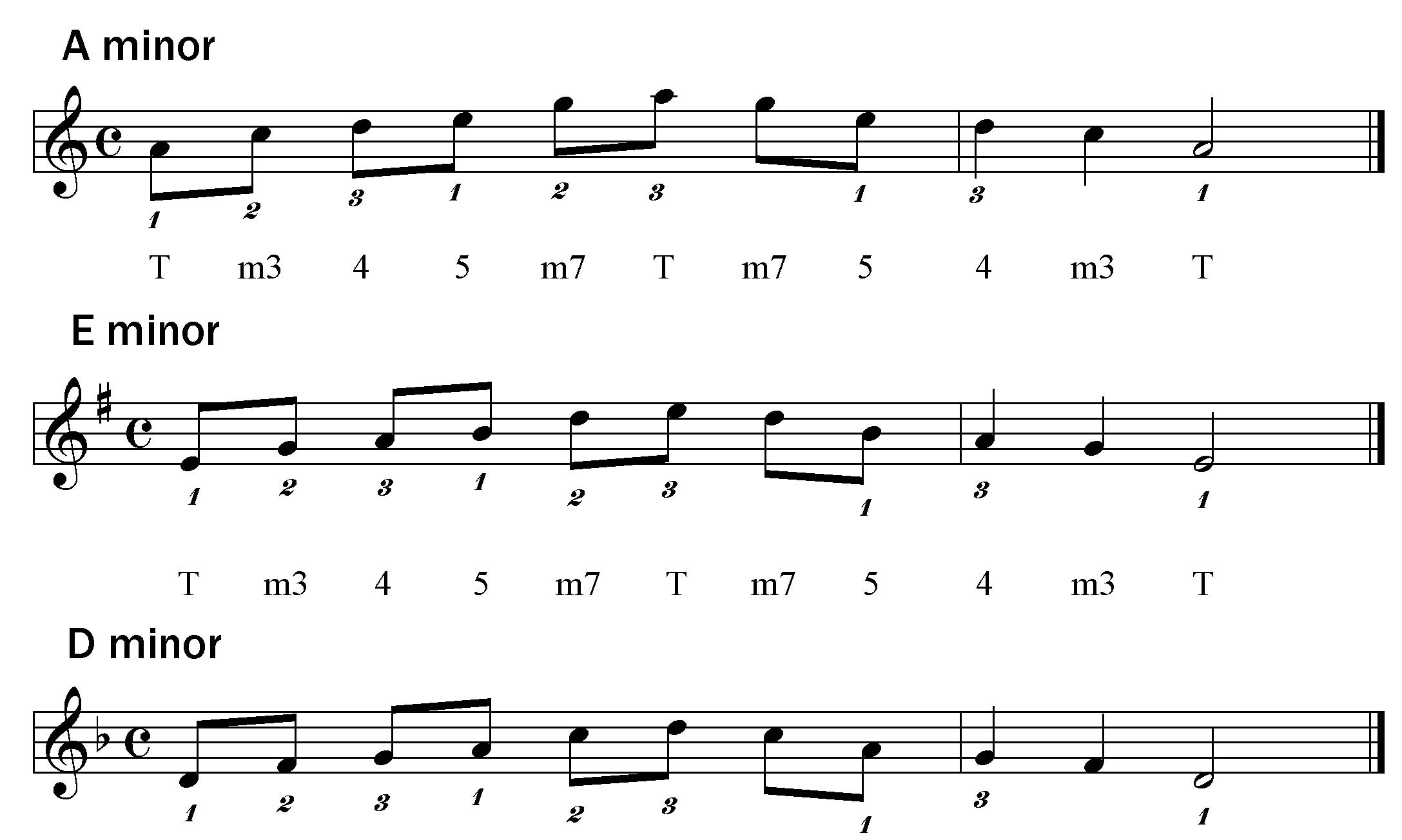 Building your performance

Here is the video build-up to the riff in A minor (first third of the performance).
It's in four parts. Make sure you can comfortably repeat each section before going on.
 Part One
The video starts with a practice-speed reference performance.

 Part Two

 Part Three

 Part Four

Build-up in D minor

The build-up in D minor, which is just the same, is presented in one continuous video.

Build-up - last third

The last third of the piece isn't quite 'to pattern'.

Two endings

Finish off your performance with a well-turned ending.
Here are two versions of the unison ending in the module performance.

And with the held right-hand octave A.

Of course, as noted, you can just as easily finish off with the simple ending. The important thing is to end your performance decisively and dramatically.

'Twelve bar form'

You should have an 'aerial view' as you work towards a delay-free performance.
Like a lot of minor pentatonic music, the One-octave Blues is in twelve-bar form.
"Twelve-bar" usually means the classic 3-times-4 structure, but here there actually 24 bars in 3-by-8 form (but the same structure).
The chord sequence is this.

As you know, you don't actually use the E minor pentatonic scale in the module performance.
Here's how to practice the Am-Dm-Am jump.

Keep going over the video resources to build and polish your performance.
 IMPORTANT NOTE
Hum along and tap your foot as you play all the riffs in this module. Minor pentatonic blues riffs like this are very good for 'getting your mojo working'! They're not for sitting quietly and listening politely to!
---
Thanks for studying with Musicarta
- Come back soon! -